For Students of Emory University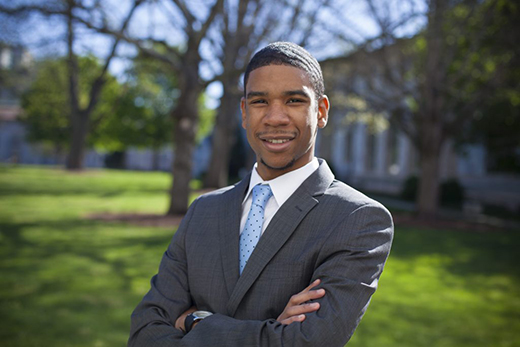 Justin Shaw: Shakespeare scholarship, with a modern twist
Justin Shaw, a PhD student in English, is delving into Shakespeare in new and innovative ways, helping bring revered texts squarely into the digital age. As Emory prepares to welcome Shakespeare's First Folio from Nov. 5 through Dec. 11, Shaw explains what motivates him to study the Bard.
---
---
---
---
---
---
Conference will examine rising costs of prescription drugs
On Nov. 2, Emory's Center for Ethics brings together an interdisciplinary array of experts to discuss the escalating cost of prescription drugs, the affordability of health care, the ethics and economics of drug pricing, and the process of drug development and government regulation. Student registration is $15.
---
Miles to speak on 'Breaking Bread with a Broken World'
As a 46-year-old atheist, Sara Miles took communion for the first time, an act she says changed her life, leading her to establish a food pantry which provides free groceries to hundreds of families. The acclaimed author speaks Nov. 3 at Emory.
---
---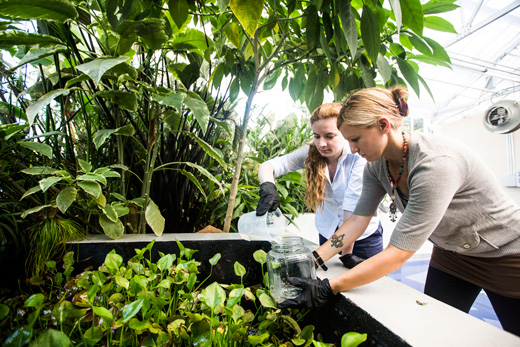 Emory recognized as top performer in 2016 Sustainable Campus Index
Emory University has been recognized as a top performer in the 2016 Sustainable Campus Index, achieving the ninth spot overall among research institutions in the rankings published by the Association for the Advancement of Sustainability in Higher Education.
Family Weekend
Emory welcomed parents and other family members to campus Oct. 21-23 for Family Weekend. The full slate of events included Halloween-themed activities at DUCtoberfest, a book-signing by Emory professor Deborah Lipstadt, performances by student a capella groups and much more. View more photos.
---
Take Back the Night March
Emory students and guests from other local colleges and universities gathered Oct. 24 for the annual Take Back the Night March, dedicated to ending interpersonal violence and supporting survivors. See more photos from the march through campus.
Motorist assistance: Emory's Transportation and Parking Services assists motorists on campus who are dealing with a flat tire or car that won't start. This free service is available 24 hours per day. For help, call 404-727-1130.
Haunted Harris
Get into the Halloween spirit and come if you dare to the haunted rooms of Harris Hall and the Complex.
When: Oct. 27, 7:00 p.m.
Where: Harris, Thomas, Smith and Hopkins residence halls
Admission: Free
Concerto for Violin, Rock Band and String Orchestra
R.E.M.'s Mike Mills premieres his new violin concerto with virtuoso Robert McDuffie and the Fifth House Ensemble.
When: Oct. 28, 8:00 p.m.
Where: Schwartz Center for Performing Arts, Emerson Concert Hall
Admission: $50; $40 discount categories; $5 Emory students
Annual Aria and Concerto Competition
Emory students compete for the honor to perform as soloists with Emory University Symphony Orchestra and Emory Wind Ensemble at the Nov. 19 concert.
When: Oct. 30, 7:00 p.m.
Where: Schwartz Center for Performing Arts, Emerson Concert Hall
Admission: Free
 
 
 
 
 
 
 
 
 
 
 
 
 
 
 
 
 
 
 
 
 
 
 
 
 

Theory Reading Group
When: Nov. 2, 5:00 p.m.
Where: Cox Computing Center, Fishbowl Conference Space
Admission: Free

 
Editor: Laura Douglas-Brown
Executive Director of Communication: Susan Carini
Associate Vice President for Communications and Marketing: David Johnson
Senior Vice President for Communications and Public Affairs: Jerry Lewis

Dooley Report is published by  Communications and Public Affairs
Read the Dooley Report Guidelines
Copyright 2022 Emory University | All Rights Reserved
201 Dowman Drive, Atlanta, Georgia 30322 USA | 404.727.6123