For Students of Emory University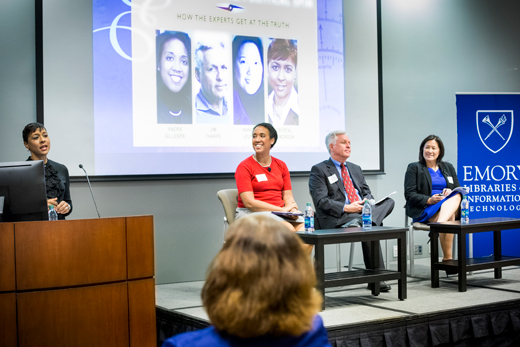 Experts outline best sources for fact-checking the presidential race
With three weeks until Election Day, fact-checking is more important than ever. At a panel hosted by Emory Libraries, experts outlined their fact-checking methods and the fact-check websites they trust. Find out their best sources, just in time for tonight's debate.
---
---
Revamped biology labs offer more than a recipe for success
Instead of simply following instructions to achieve a known result, Emory College's undergraduate biology labs now focus on authentic research. The new approach teaches problem-solving skills and lets students experience the excitement of discovering something new.
---
---
Scientists achieve sustained remission in SIV infection
Scientists from Emory, led by professor Aftab Ansari, have shown they can achieve sustained control of infection by HIV's relative SIV in rhesus macaques. The results, achieved by supplementing antiretroviral drugs with an antibody during and after drug treatment, could provide a blueprint for long-lasting HIV treatment.
---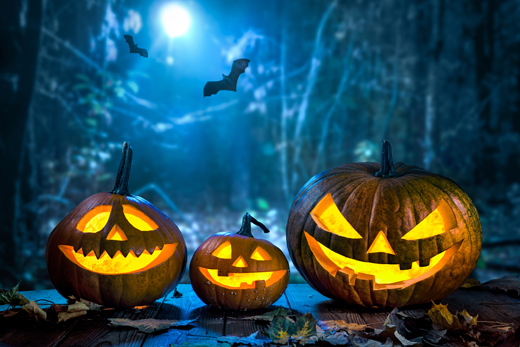 Halloween events bring spooky fun to campus
Get into the Halloween spirit with Day of the Living DUC, a zombie 5K, pumpkin painting, a cemetery walk, Mummies and Mixers, a haunted house in Harris Hall and more. Events kick off Friday and continue through Oct. 31.
---
---
---
Emory's Carlos Museum receives $1 million gift
Real estate businessman and entrepreneur Charles S. Ackerman has fulfilled a pledge to gift $1 million to the Michael C. Carlos Museum to name the museum's reception hall the Charles S. Ackerman Hall.
---
---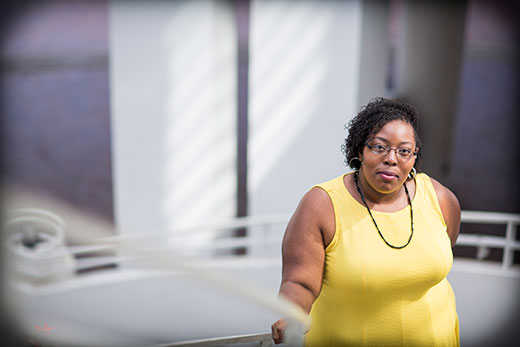 Wanda Swan: Preventing violence, supporting survivors, building 'Respect'
As director of the Respect Program, Wanda Swan oversees Emory's central hub for interpersonal violence prevention and survivor support. She traces her advocacy roots back to her mother -- "the first feminist I'd ever met, though she wouldn't call herself that."
Emory Integrity Project welcomes Malala Fund co-founder
The Emory Integrity Project hosted Shiza Shahid, co-founder of the Malala Fund, on Oct. 18. Shahid is a close friend of Malala Yousafzai, who was shot by the Taliban for speaking out for her right to education. View more photos from Shahid's visit.
---
First Aid and CPR Marathon
The Emory community had the opportunity to learn basic life-saving skills on Saturday, Oct. 15, at a free First Aid and CPR Marathon hosted by the Office of Critical Event Preparedness and Response. See more photos from the event and find out how you can schedule training.
Borrow a DVD: Emory's Music and Media Library offers more than 13,000 DVDs, including many popular titles, in its DVD-Lend collection. Students and qualified University staff can check out up to three DVDs for three days at a time.
Film screening and discussion: "Suited"
The HBO documentary features Emory Law student Everett Arthur and other clients of Bindle & Keep, a tailoring company catering to transgender and gender-nonconforming people.
When: Oct. 20, 5:00 p.m.
Where: Gambrell Hall, Tull Auditorium
Admission: Free
Lecture: "The Millionaire and the Bard"
Author and economist Andrea Mays traces Henry Folger's obsession with Shakespeare's First Folio and the creation of the largest First Folio collection in the world.
When: Oct. 24, 4:00 p.m.
Where: Stuart A. Rose Library
Admission: Free
Film screening and discussion: "Rosenwald"
Learn about Julius Rosenwald, a Jewish philanthropist who never finished high school, but became president of Sears and worked with African American communities to build 3,500 schools in the South.
When: Oct. 26, 7:30 p.m.
Where: Oxford College, Williams Hall
Admission: Free
 
 
 
 
 
 
 

3D Modeling 101
When: Oct. 20, 5:30 p.m.
Where: Cox Hall, TechLab
Admission: Free

 
 
 
 
 
 
 
 

Fall play: "J.B."
When: Oct. 20, 7:30 p.m.
Where: Oxford College, Tarbutton Performing Arts Center
Admission: $5

 
 
 
 
 
 
 
 
 
 
 
 
 
 
 
 
 
 
 
 
 
 
 
 
 
 
 

Haunted Harris
When: Oct. 27, 6:00 p.m.
Where: Harris Hall
Admission: Free

 
Editor: Laura Douglas-Brown
Executive Director of Communication: Susan Carini
Associate Vice President for Communications and Marketing: David Johnson
Senior Vice President for Communications and Public Affairs: Jerry Lewis

Dooley Report is published by  Communications and Public Affairs
Read the Dooley Report Guidelines
Copyright 2022 Emory University | All Rights Reserved
201 Dowman Drive, Atlanta, Georgia 30322 USA | 404.727.6123