For Students of Emory University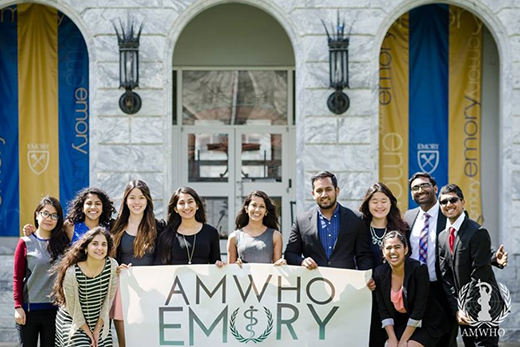 Emory students organize model World Health Organization
Nearly 200 college students from as far away as Afghanistan visit Emory this weekend to take up one of the world's greatest health threats: antimicrobial resistance. Drawing on Emory's strengths in the field, the conference helps students focus on international public health issues.
---
---
---
---
---
---
---
---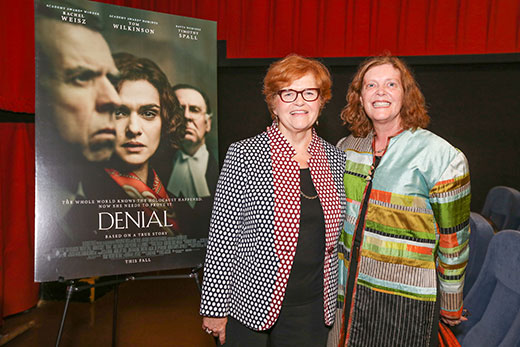 'Denial' screening features discussion with Emory professor Deborah Lipstadt
Deborah Lipstadt and Emory President Claire E. Sterk offered insights after a special Oct. 5 screening of "Denial," a new feature film based on the Emory professor's legal battle against a Holocaust denier. Find out what it was like for Lipstadt to work with Rachel Weisz, the Academy Award-winning actor who portrays her in the film.
Emory celebrates Atlanta Pride
A large, colorful contingent from Emory joined in the Atlanta Pride Parade on Sunday, Oct. 9, taking to the streets of Midtown Atlanta to celebrate the fight for LGBT equality. View more photos from the parade.
End of the outdoor swimming season: You have a few days left to take a dip in the outdoor pool at the Student Activity and Academic Center on the Clairmont Campus. The pool is open until Nov. 1 and is heated to a minimum of 78 degrees. Membership in the SAAC is free for full-time students.
Film screening: "Spillover: Zika, Ebola and Beyond"
Mark Mulligan and Jessica Fairley from the School of Medicine will discuss the film, which examines the increase in the spread of disease from animals to humans.
When: Oct. 13, 5:30 p.m.
Where: White Hall, Room 205
Admission: Free
CPR and First-Aid Marathon
Learn to perform a variety of life-saving tasks, including using an Automated External Defibrillator, for campus emergencies.
When: Oct. 15, 9:00 a.m.
Where: Student Activity and Academic Center (SAAC)
Admission: Free
Songs of Shakespeare
Hear music written for Shakespeare's plays performed by the University Chorus and Concert Choir, with guest artists William Ransom, piano, and members of the Emory voice faculty.
When: Oct. 15, 8:00 p.m.
Where: Schwartz Center for Performing Arts, Emerson Concert Hall
Admission: Free
 
 
 
 
 
 
 
 
 
 
 
 

Keiko Ransom, piano
When: Oct. 13, 8:00 p.m.
Where: Schwartz Center for Performing Arts, Emerson Concert Hall
Admission: Free

 
 
 
 
 
 
 
 
 
 
 
 
 
 
 
 
 
 
 
 
 
 
 
 
 
 
 
Editor: Laura Douglas-Brown
Executive Director of Communication: Susan Carini
Associate Vice President for Communications and Marketing: David Johnson
Senior Vice President for Communications and Public Affairs: Jerry Lewis

Dooley Report is published by  Communications and Public Affairs
Read the Dooley Report Guidelines
Copyright 2022 Emory University | All Rights Reserved
201 Dowman Drive, Atlanta, Georgia 30322 USA | 404.727.6123