For Students of Emory University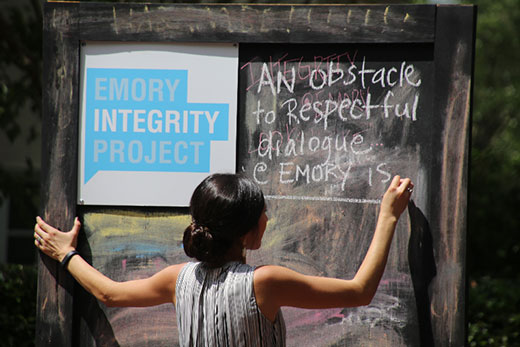 Emory Integrity Project invites community conversation
From chalkboards across campus to dining tables, residence halls and classrooms, students are invited to grapple with important questions: What is integrity? What does it look like?
---
---
September: 10 things to do for $10 or less
There's plenty to do at Emory this month. Beat the heat with a shady walk or run in Lullwater Preserve, explore new exhibits, learn from renowned scholars, and much more.
---
---
Scientists reveal differences in Zika infection genes
Researchers have found molecular differences between how the African and Asian strains of Zika virus infect neural progenitor cells. The results could provide insights into Zika's recent emergence as a global health threat and point to potential leads for drugs to protect brain cells.
---
New works by artist Gonkar Gyatso explore Tibetan identity
The Michael C. Carlos Museum hosts "Family Album," a new exhibit of photographic portraits composed by Gonkar Gyatso. The Tibetan-born artist visits Emory this month to discuss his work and create a public art display with community input.
---
---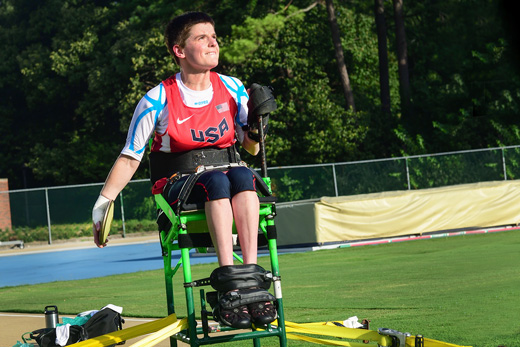 Cassie Mitchell: Competing for Team USA in the Paralympic Games
As an internationally decorated athlete, research professor in biomedical engineering, and now a patient at Winship Cancer Institute, Emory alumna Cassie Mitchell refuses to let any obstacle get in the way of her goals.
Emory authors at the Decatur Book Festival
Emory authors gave readings, signed books and greeted fans over the weekend at the Decatur Book Festival, the largest community-based independent book festival in the country. View more photos from the Emory tent at the festival.
Looking for a part-time job? The Emory Employee-Student Job Network connects Emory students to faculty and staff who need part-time help for tasks such as babysitting, pet care, house sitting, lawn care, etc.
 
 
 
 
 
 
 
 
 
 
 
 
 

Bach Live!
When: Sept. 11, 4:00 p.m.
Where: Schwartz Center for Performing Arts, Emerson Concert Hall
Admission: Free

 
 
 
 
 
 
 
 
 
 
 
 
 
 
 
Editor: Laura Douglas-Brown
Executive Director of Communication: Susan Carini
Associate Vice President for Communications and Marketing: David Johnson
Senior Vice President for Communications and Public Affairs: Jerry Lewis

Dooley Report is published by  Communications and Public Affairs
Read the Dooley Report Guidelines
Copyright 2022 Emory University | All Rights Reserved
201 Dowman Drive, Atlanta, Georgia 30322 USA | 404.727.6123