For Students of Emory University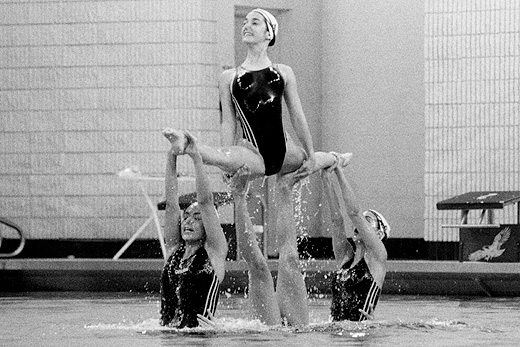 Emory's Olympic legacy
When Atlanta hosted the 1996 Summer Olympics, the event touched the Emory campus in ways that are still remembered -- from serving as a venue for swimming practices to secretly housing the U.S. women's gymnastic team.
---
---
Pat Conroy remembrance to kick off Decatur Book Festival
The legacy of Southern literary icon Pat Conroy will take center stage as the annual Decatur Book Festival gets underway Sept. 2 at Emory's Schwartz Center for Performing Arts. Tickets become available at 10 a.m. on Thursday, Aug. 4.
---
---
Emory researcher contributes to discovery of new ALS gene
An international consortium of researchers from Project MinE, the largest-ever study of inherited amyotrophic lateral sclerosis (ALS), has identified a new ALS gene. Funding for the U.S. portion of the genetic research program came from donations raised during the Ice Bucket Challenge.
---
10 things to do for $10 or less
Celebrate the return of the weekly Emory Farmers Market with Tomato Fest, one of several entertaining and educational events this month.
---
---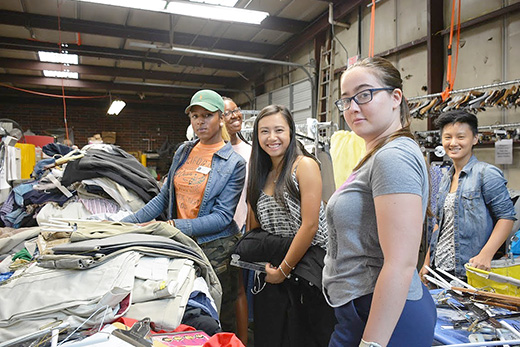 Understanding social justice issues through scholarship and service
From volunteering at a program for homeless LGBT youth to tutoring high school students, participants in the Scholarship and Service Summer Program blend hands-on action with in-depth analysis.
U.S. Olympic swimmers practice at Emory
The 2016 U.S. Olympic Swimming Team took to the pool at Emory's Student Activity and Academic Center on Friday, July 29, as young fans waving American flags watched from the facility's fence. View more photos from their practice.
---
Emory University Hospital bridge installation
A new Emory landmark took shape as a two-story pedestrian bridge to connect Emory University Hospital with its new wing was erected over Clifton Road. Clifton was closed to all traffic except for emergency hospital access beginning at 8 p.m. on Friday, July 22, and reopened at 1 p.m. on Sunday, July 24, more than 12 hours ahead of schedule. Learn more about the project and view photos and video of the bridge construction.
---
Sand mandala closing ceremony
As Emory celebrated Tibet Week back in March, Buddhist monks spent hours each day crafting a sand mandala representing Green Tara, which remained on display in the Michael C. Carlos Museum. On Sunday, July 24, the community gathered for a closing ceremony for the mandala, which was then destroyed to symbolize the impermanence of life. See more photos from the ceremony.
WaterHub Tours
Learn about Emory's water reclamation facility with student-led tours, also Aug. 9 at 10 a.m. and Aug. 11 and 16 at 2 p.m.
When: Aug. 4, 2:00 p.m.
Where: WaterHub on Peavine Drive
Admission: Free
Canvas Boot Camp
This workshop is part of a series to prepare users for the transition to Emory's new learning management system.
When: Aug. 5, 10:00 a.m.
Where: Woodruff Library Room 314
Admission: Free
 
 
 
 
 
 

World Music Day
When: Aug. 20, 12:00 p.m.
Where: Center for Civil and Human Rights
Admission: $25 adult; $15 children; $20 seniors/students/educators
Editor: Laura Douglas-Brown
Executive Director of Communication: Susan Carini
Associate Vice President for Communications and Marketing: David Johnson
Senior Vice President for Communications and Public Affairs: Jerry Lewis

Dooley Report is published by  Communications and Public Affairs
Read the Dooley Report Guidelines
Copyright 2022 Emory University | All Rights Reserved
201 Dowman Drive, Atlanta, Georgia 30322 USA | 404.727.6123