For Students of Emory University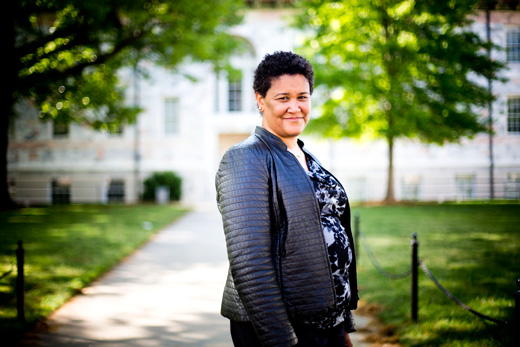 Emory historian attends White House event to discuss Underground Railroad
"Underground," a new television series about the Underground Railroad, debuts tonight. Emory professor Leslie Harris was invited to a White House screening of the show to offer her perspective on the history it explores.
---
---
John Lewis documentary to screen at Emory Law
Emory School of Law will screen "Get in the Way: The Journey of John Lewis," on Saturday, March 26. The free event includes a panel discussion with Congressman Lewis and film director Kathleen Dowdey. Ticket registration is currently underway.
---
---
---
---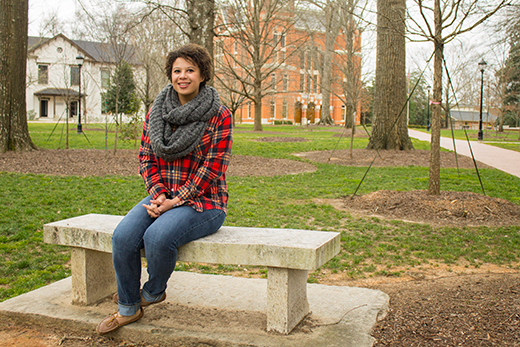 Stephanie Day-Goodman: Shaped by and shaping Oxford
At Emory's Oxford College, Stephanie Day-Goodman discovered a new perspective and a passion for art history. Deeply involved in campus leadership and service, she is one of two students chosen to serve on the steering committee for the Oxford College Strategic Plan.
2016 Pride Awards
The Office of Lesbian, Gay, Bisexual and Transgender Life hosted the 24th annual Pride Awards on March 3 to honor students, faculty, staff and alumni for their dedication to creating an affirming and just campus environment. See more photos from the celebration.
Where and when to eat on campus this week: Emory Dining is operating on a modified schedule for spring break through Sunday, March 13. Find out which venues are open and their hours of operation.
"Just because you're happy doesn't mean you're not having bad days. True happiness from the standpoint of Flourish Emory is not the idea of Pollyanna happiness, where you're always happy and nothing ever goes wrong or where everything that makes you happy is in the future like the next grade or next job."
Marc Cordon, WABE-FM, March 8, 2016
STEM Networking Night
Learn about career, research and internship opportunities
When: March 16, 7:00 p.m.
Where: Cox Hall Ballroom
Admission: Free
 
 
 
 
 
 
 
 

Zotero Workshop
When: March 16, 11:00 a.m.
Where: Woodruff Library, Room 312
Admission: Free

 
 
Editor: Laura Douglas-Brown
Executive Director of Communication: Susan Carini
Associate Vice President for Communications and Marketing: David Johnson
Senior Vice President for Communications and Public Affairs: Jerry Lewis

Dooley Report is published by  Communications and Public Affairs
Read the Dooley Report Guidelines
Copyright 2018 Emory University | All Rights Reserved
201 Dowman Drive, Atlanta, Georgia 30322 USA | 404.727.6123