For Students of Emory University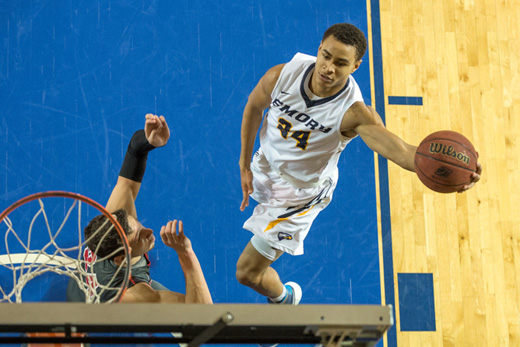 Emory hosts NCAA men's basketball tournament opening rounds
Fresh from winning the University Athletic Association national championship, the Emory men's basketball team will compete in the NCAA Division III Tournament starting Friday. Emory has been tapped to host opening rounds, so you can cheer on the home team. The first 75 students get in free.
---
Racial Justice Retreat expands campus conversation
About 100 students, staff and faculty members gathered Friday for a six-hour retreat to share ideas and propose future action steps intended to address demands raised by the Black Students at Emory movement. Learn more about the retreat and offer your feedback on their proposals.
---
---
March: 10 things to do for under $10
From the Atlanta Science Festival to Tibet Week and the popular Barenaked Voices concert, this month brings a variety of fun, inexpensive and enlightening events to campus.
---
The Happiness Challenge comes to Emory
Students, faculty and staff are invited to participate in the Happiness Challenge, an online program whose goal is to increase happiness and well-being on campus.
---
---
---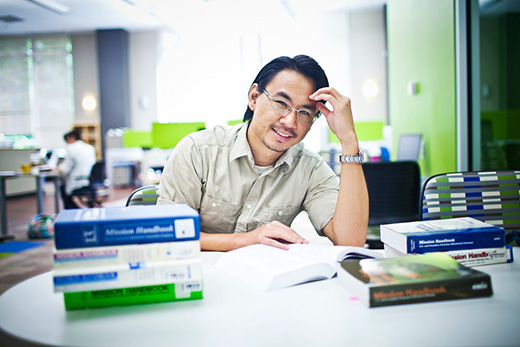 Jared Bok: From Singapore to sociology
Growing up in Singapore, PhD student Jared Bok saw firsthand the "beautiful messiness" of a multi-religious society, including the interactions between missionaries and local residents. His dissertation focuses on the expansion of Protestant missionaries during the last 50 years.
Poet Rita Dove returns to Emory
Pulitzer Prize-winning poet and former U.S. Poet Laureate Rita Dove returned to Emory for two events over the weekend, serving as guest of honor at Saturday's Twelfth Night Revel and giving a free public reading on Sunday at the Schwartz Center for Performing Arts. See more photos from her visit.
---
Arts Expression Night for Social Justice Week
Students gathered Feb. 24 at the Media, Literature and Arts Outreach theme house for Arts Expression Night, part of Social Justice Week. Students were invited to express what they believe social justice means through performances and visual arts. View more images.
Need help with writing? The Emory Writing Center provides tutoring for students in Emory College and Laney Graduate School who want help at any stage in the writing process, from exploring ideas to revising drafts to polishing up a final project.
"The president certainly cares about his legacy, and successfully filling the [Supreme Court] seat, overcoming the impasse with the Senate, and placing a political moderate on the bench could go a long way to burnishing that legacy during his last year."
Tom S. Clark, The Guardian, Feb. 25, 2016
2016 Pride Awards
Showcases those who work for LGBT equality
When: March 3, 6:30 p.m.
Where: Miller-Ward Alumni House
Admission: Free
 
 
 
 
 
 

Emory Salsa Lessons
When: March 4, 6:35 p.m.
Where: Woodruff PE Center, 2nd floor multipurpose room
Admission: Free

 
 
Editor: Laura Douglas-Brown
Executive Director of Communication: Susan Carini
Associate Vice President for Communications and Marketing: David Johnson
Senior Vice President for Communications and Public Affairs: Jerry Lewis

Dooley Report is published by  Communications and Public Affairs
Read the Dooley Report Guidelines
Copyright 2018 Emory University | All Rights Reserved
201 Dowman Drive, Atlanta, Georgia 30322 USA | 404.727.6123