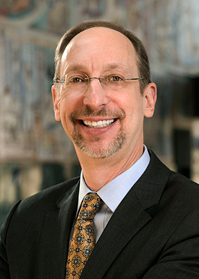 So much of what we are able to do is made possible by our generous donors—those who donate through employee giving, our grateful patients and alumni, and the foundations that support our work. To all who have given at any time, in any amount, thank you. In FY 2021, community benefits provided by the Woodruff Health Sciences Center (WHSC) totaled $677 million, with charity care provided by Emory Healthcare constituting $130 million of that total. The value of our unreimbursed care for COVID-19 patients was $56 million. All told, our research, education, and health care missions have an $11.4 billion annual economic impact on our community. It's truly humbling to be involved with something so meaningful, and we could not do any of this without all of you. I hope you've enjoyed this video series of the state of the WHSC. Making the series has been especially meaningful to me as I begin transitioning out of my roles as executive vice president for health affairs of Emory University, executive director of WHSC, and CEO and chairman of the board for Emory Healthcare. I cannot overstate what a privilege it has been to lead this team.
View Dr. Lewin's message here.
Please direct questions and comments to evphafeedback@emory.edu.
Jonathan S. Lewin, MD, FACR
Executive Vice President for Health Affairs, Emory University
Executive Director, Woodruff Health Sciences Center
CEO and Chairman of the Board, Emory Healthcare