Contact University Communications
Office of University Media Relations
news@emory.edu
404-727-6216
404-727-0646 fax
1762 Clifton Road, Plaza 1000, Atlanta, Ga., 30322
Emory Report
emory.report@emory.edu
404-727-9507
404-727-0646 fax
1762 Clifton Road, Plaza 1000, Atlanta, Ga., 30322
Staff Bios
Media Relations Staff | Emory Report Staff
Office of University Media Relations Staff
Nancy Seideman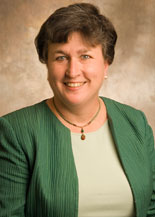 Associate Vice President for Media Relations

nancy.seideman@emory.edu
404-727-0640 office
404-558-9582 cell
As associate vice president for media relations, Nancy Seideman is responsible for developing and executing communications strategies that support a broad range of activities including media relations, issues management, and crisis communication. She also oversees the faculty-staff newspaper Emory Report and the university's news website.
In her more than two decades at Emory, Seideman has held several managerial communications positions. Seideman and her media team members have received national and regional awards for their work from the Council for Advancement and Support of Education (CASE) in strategic communications programs, media promotion and news writing. She has presented at conferences, most recently serving as faculty at the CASE 2010 Institute for Senior Communications and Marketing.
Seideman is active in Emory's nationally recognized environmental initiatives. She is former President of Friends of Emory Forest. She was appointed by Emory's president to serve on two university-wide committees to determine how to implement a comprehensive environmental policy and to develop a management system for the university's preserve, Lullwater. She is author of a chapter on Emory's early environmental history, published in "Where Courageous Inquiry Leads: The Emerging Life of Emory University" (2010).
Before joining Emory in 1990, Seideman served as national media manager for the American Academy of Ophthalmology and worked in hospital public relations in Boston and San Francisco.
Recent Publications:
Elaine Justice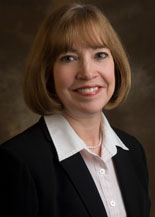 Associate Director
University Media Relations

elaine.justice@emory.edu
404-727-0643 office
404-276-8263 cell

Elaine Justice has been a media relations professional in higher education for more than two decades. As associate director of media relations at Emory University, she works with the central university and a broad range of faculty and professional schools to promote Emory's reputation and initiatives to the national media.

A graduate of the College of William and Mary in Virginia with an undergraduate degree in English, Justice did graduate work in journalism at the University of North Carolina at Chapel Hill. After brief stints reporting for the Daily Press in Newport News, Va., and the Greensboro News-Record and Raleigh News & Observer in North Carolina, Justice landed at her alma mater, William and Mary, serving as the director the college's news office for more than a decade.

Justice is a member of the Religion Communicators Council and the winner of numerous CASE awards, including the Gold Medal Circle of Excellence Award for Specific News and Information Programs.
Beverly Clark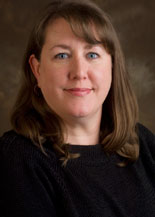 Associate Director
University Media Relations
beverly.clark@emory.edu
404-712-8780 office
404-291-4760 cell

As associate director of University Media Relations, Clark is responsible for promoting faculty research, programs and events across the humanities, sciences and campus life. She serves as the primary media contact for campus/student life and the sciences within Emory College. Clark also manages all media relations duties for Emory's annual commencement ceremony.
Clark joined Emory in 2001 from Georgia State University, where she worked as a writer and editor for various publications. Previously, she was a news reporter for the Athens Daily News and Banner-Herald in Athens, Ga.
A native of Charleston, S.C., Clark is a graduate of the University of Georgia's Grady College of Journalism.
Corey Broman-Fulks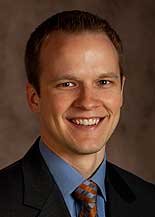 Assistant Director
University Media Relations

corey.broman-fulks@emory.edu
404-712-5033 office
404-295-3341 cell

As the assistant director, Corey Broman-Fulks oversees video production for the media relations department.  Whether it's interviews with Emory's experts or news-style promotional pieces, Broman-Fulks is the person who produces the multimedia packages.  He also works with the other media relations staff to promote these videos to external media outlets.  His work has appeared on the websites of CNN, USA Today and New York Times, among others.

Prior to joining Emory's staff in June 2010, Broman-Fulks worked in television in several capacities.  He was a show host, anchor and producer for the Southeastern Channel, an educational station in Southeast Louisiana.  He also worked as an on-air reporter and producer for WCBD-TV 2 in Charleston, S.C.  He has received several awards for his work including honors from the Society of Professional Journalists and a regional Emmy nomination for his work at WCBD-TV 2.

Broman-Fulks grew up in Easley, S.C., and received his bachelor's degree in journalism from the University of South Carolina.
Megan McRainey, APR
Assistant Director
University Media Relations

mterras@emory.edu
404-727-6167 office
404-655-4358 cell

Megan McRainey is an assistant director of media relations with University Communications. She handles communications and media relations for social sciences, sciences and research, and the Center for Community Partnerships.
McRainey has 10 years of experience in higher education public relations. Before joining Emory, she was director of public relations at Agnes Scott College, where she oversaw the college's media relations and web/social media content, as well as serving as editor of the college's alumnae magazine. Previously, she handled media relations for the College of Engineering at the Georgia Institute of Technology. Before her career in public relations, Megan was an editor and staff writer at the Atlanta Business Chronicle and later oversaw the launch of the Gwinnett Business Journal.
She hold a bachelor's degree in journalism from the University of Georgia in Athens, Ga. and is accredited in Public Relations (APR) designation from the Public Relations Society of America and a member of the Public Relations Society of America.
Jill Hennecy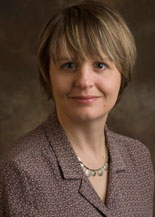 Senior Online Producer
University Media Relations
jill.hennecy@emory.edu
404-727-6216 main
404-502-2559 cell

As an online producer, Jill Hennecy manages the News & Events web site, including technical and content-related updates and provides administrative support to the media relations team.  
Before joining Emory in July 2004, Hennecy was a marketing coordinator and office manager for a pre-employment screening agency in Atlanta, an English teacher in the Czech Republic and corporate communications coordinator for an insurance brokerage firm in San Francisco.
She received a bachelor's degree in mass communications from Virginia Commonwealth University in Richmond, Va.
Carol Clark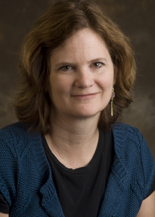 Senior Science Communicator
University Communications
carol.clark@emory.edu
404-727-0501
As senior science communicator, Carol Clark developed eScienceCommons, a blog for the natural and social sciences. She produces videos and stories that aim to get Emory's best science noticed — around campus and the world.
She previously worked at CNN.com as an online producer for breaking world news and as a special projects writer and editor. She has lived and worked as a journalist in Thailand and Singapore. Her freelance feature articles on subjects ranging from public health efforts in rural Kenya to scuba diving in Honduras have appeared in the Atlanta Journal-Constitution, Boston Globe, Washington Post and Los Angeles Times, among many other publications. She was a CDC Knight Public Health Journalism Fellow in 2004.
Clark is a member of the National Association of Science Writers and a graduate of the University of Texas at Austin. In her spare time, she enjoys yoga, dance and the outdoors.



Emory Report Staff
Laura Douglas-Brown
Editor-in-Chief
Emory Report

l.douglasbrown@emory.edu
404-727-9507

Leslie King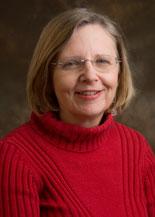 Assistant Editor
Emory Report

ltking@emory.edu
404-727-4718

In addition to writing, editing and proofreading for Emory Report, Leslie King compiles the office's daily media report and assists in the distribution of news releases to the media and for www.emory.edu.
King has been a copy editor at the Atlanta Journal-Constitution in news and business and at CNN.com and CNN Live; a writer at CNN; a proofreader with Aquent, Inc. for J. Walter Thompson and GO! Productions; and writer/editor for Vee Nelson and Associates Training and Technical Writing. She previously served as associate editor of Industrial Engineering magazine.
She has a degree in journalism from the University of Georgia.
Kimber Williams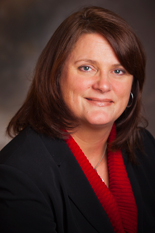 Staff Writer
Emory Report
kimber.l.williams@emory.edu
404-727-8697
Kimber Williams writes news and feature stories for Emory Report and the Emory News Center. Her coverage includes areas of humanities and liberal arts, university governance issues and campus life.
Williams has written for daily newspapers and magazines for more than 20 years. As a feature writer at The Register-Guard newspaper in Eugene, Ore., she covered human interest stories and provided daily beat reporting on crime, courts, social services, health, medicine and education. Williams was also a regional correspondent for the Wisconsin State Journal, in Madison, Wis., and a senior editor/writer for a travel magazine. She holds a master's degree in journalism from the University of Oregon and an undergraduate degree in mass communication and consumer affairs from Kansas State University.