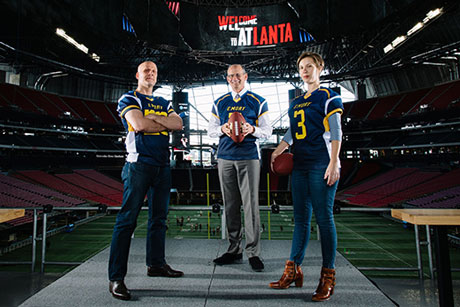 As Atlanta hosts the Super Bowl, alumni are stepping up in leadership roles, sports doctors are on standby and faculty from philosophy to business are figuring out the fans.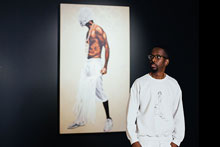 Emory alumnus Fahamu Pecou examines contemporary blackness through the lens of African spirituality in "DO or DIE," a new exhibition at the Michael C. Carlos Museum.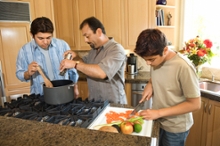 A randomized clinical study of adolescent boys with nonalcoholic fatty liver disease (NAFLD) found that a diet low in free sugars resulted in significant improvement in NAFLD compared to a usual diet.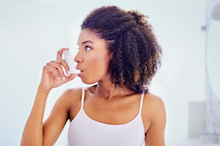 Racial disparities in asthma can largely be explained by looking at socioeconomic and environmental factors, such as access to health care, a nationwide analysis shows.
Campus News »
Emory in the News »
Washington Post, Jan. 20
Wall Street Journal, Jan. 18
Newsweek, Jan. 14
Wall Street Journal, Jan. 12