For Friends of Emory University
This edition of Emory Update showcases the remarkable resilience of the Emory community, from health care providers and researchers on the frontlines of the COVID-19 pandemic to faculty and students embracing the challenge of remote learning and staff who make it possible for all to continue their work.

The end of the academic year is always a time of transition, and this year feels even more poignant, as Emory prepares to celebrate our Class of 2020 without our on-campus traditions. Although we will not be together in person on May 11 when I confer their degrees, I applaud their accomplishments and am inspired by their potential to shape a better future for us all.

The coming months will also mark a transition for the university and me personally, as I embark on the next phase of my own professional journey of contributions to the common good, including my continued involvement with Emory. Gregory L. Fenves will begin his term as Emory's next president in August. I look forward to working with him as he prepares to lead our university.  
 
In community,

Claire E. Sterk
Emory University President
Emory experts are front and center in the fight against COVID-19 — caring for patients, researching possible treatments and vaccines, and sharing knowledge to help inform and prepare the public.
---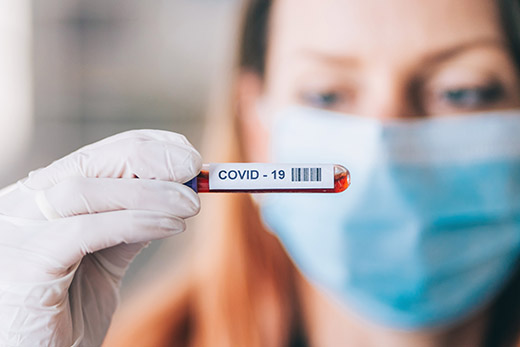 Emory develops diagnostic blood test to determine antibody-responses to COVID-19
Emory University has developed a sensitive and specific diagnostic antibody blood test that will help determine antibody responses in people who have been infected by COVID-19.
---
---
Across Emory, exceptional teaching and learning is occurring in remote formats, with many professors integrating the pandemic into their courses.
---
Lessons from the pandemic
Courses across Emory have pivoted to examine COVID-19 as a real-time learning experience. Whether discussing crisis management, studying effects on air pollution, hearing from health care providers or collecting supplies to support them, students are learning extraordinary lessons in an extraordinary time.
---
---
Even in a global pandemic, Emory's educational mission and momentum continue unabated.
---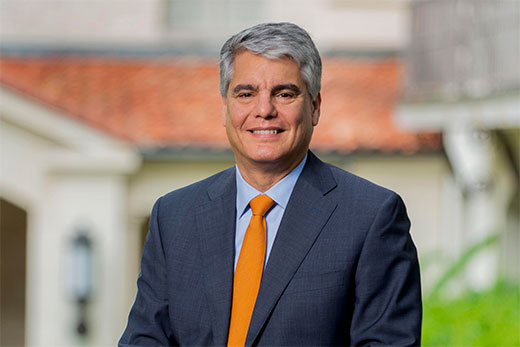 Gregory L. Fenves to serve as Emory's 21st president
Gregory L. Fenves, president of The University of Texas at Austin, has been elected as the 21st president of Emory University by a unanimous vote of Emory's Board of Trustees. Fenves will assume office on Aug. 1.
---
Emory's WaterHub marks sustainability milestones
As Emory celebrated Earth Day last week, the university's WaterHub marked five years of milestones with more than 300 million gallons of campus wastewater reclaimed and recycled. The WaterHub continues to be a global model for water recycling.
---
Contact Us
Emory University
201 Dowman Drive
Atlanta, Georgia 30322
404-727-6123