For Friends of Emory University
If this edition of Emory Update has a theme, it has to be "groundbreaking." From groundbreaking faculty research to literally breaking ground to build two new health care facilities, Emory continues to strive to improve lives here in Atlanta and around the world.

I'm thrilled to introduce you to Max Cooper, an Emory professor whose discovery forever changed our understanding of the human immune system. I'm also excited to share Emory professor and President Jimmy Carter's recent campus town hall, profiles of our "40 Under Forty" outstanding young alumni and highlights of innovative research on topics ranging from Alzheimer's disease to political polarization.

Thank you for supporting Emory as we work together to serve our communities.


Claire E. Sterk
Emory University President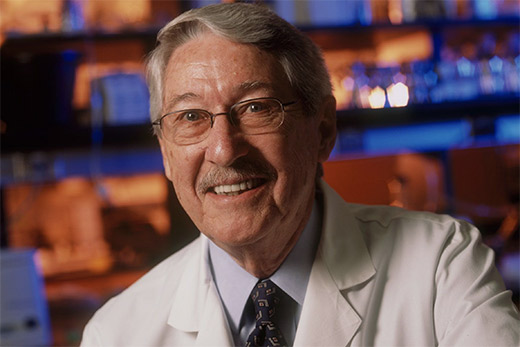 How immunologist Max Cooper may have saved your life
A half-century ago, Emory immunologist Max Cooper made a discovery that forever changed our understanding of the human immune system. He recently received the Lasker Award, America's most prestigious biomedical honor, for his work that helped save countless lives.
---
---
---
Emory's partnerships with Atlanta-based institutions such as the CDC, Task Force for Global Health, The Carter Center and CARE produce boundary-defying work that strives to improve conditions locally and in countries around the world. Learn more about Emory's community collaborations.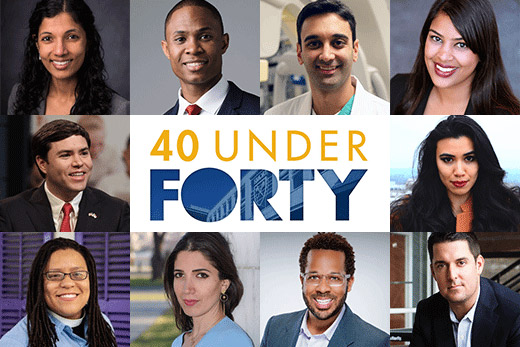 40 Under Forty: Outstanding Emory alumni
They are doctors, authors, journalists and lawyers; leaders in business, education, faith and community service. Meet this year's class of 40 Under Forty, selected from hundreds of nominees, representing the very best in achievement and impact across the diverse community of Emory alumni.
---
---
---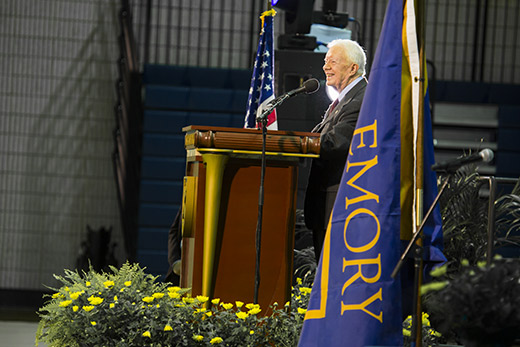 President Carter on peace, politics and peanut butter
At the 38th annual Carter Town Hall, President Jimmy Carter offered first-year students lessons in life and leadership gleaned from a lifetime of public service, plus answered questions ranging from his favorite books to his opinion of almond butter.
---
---
Contact Us
Emory University
201 Dowman Drive
Atlanta, Georgia 30322
404-727-6123