For Faculty and Staff of Emory University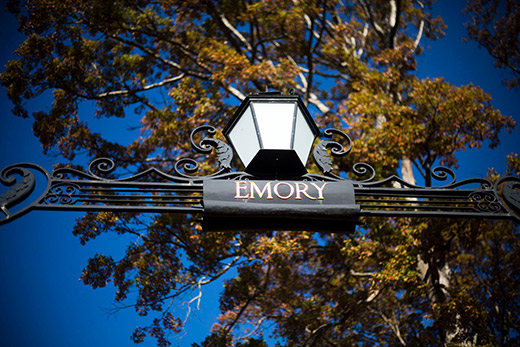 Emory responds to recent shootings with resources for support and safety
As the Emory community joins in mourning the victims of recent mass shootings, President Claire E. Sterk pledges the university will remain committed to embracing diversity and will continue to speak out against violence and hatred. Learn about support resources and safety steps if there is an emergency on campus.
---
---
---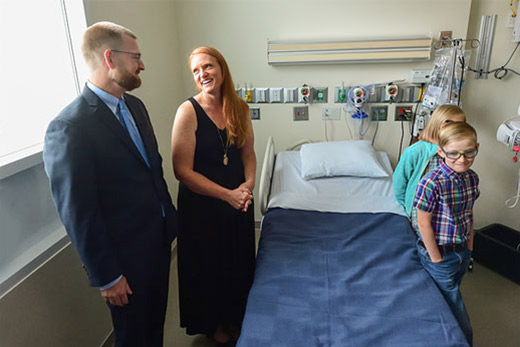 Five years later, Ebola patients return to Emory
Aug. 2, 2019, marked the fifth anniversary of Dr. Kent Brantly arriving at Emory as the first patient to be treated for Ebola virus disease in the U.S. He and fellow survivor Nancy Writebol joined Emory in a day of commemoration with their health care team and other staff. It was also a time for Emory to reaffirm its commitment to treating infectious diseases worldwide, as an Ebola epidemic continues in the Democratic Republic of Congo.
---
Because they got better
The four patients successfully treated for Ebola at Emory in 2014 have returned to health and continue to help others. Find out what they are doing now.
---
Klamath Henry brings new focus to Native American art
Klamath Henry, who graduated from Emory College in May, spent her summer increasing awareness of the Native North American gallery at the Michael C. Carlos Museum, including creating a new SmARTy Pack activity for young visitors.
---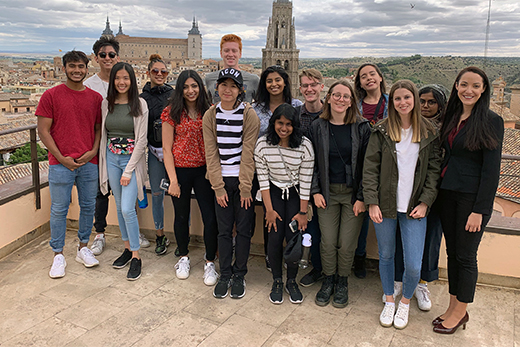 Students investigate political economic realities in Spain
Sociology students from Oxford College spent 10 days in Spain exploring global political economy and sustainability. Students engaged with Spanish urban farmers, political organizers, scholars, civil engineers and more.
Need help with work-life responsibilities? The Emory Employee-Student Job Network aids faculty and staff looking to hire Emory students on a part-time basis for tasks such as babysitting, pet care, house sitting, lawn care, etc. You'll need your NetID and password to post a job.
In the News: Emory and Ebola
---
---
---
---
WaterHub Tour
Take the opportunity to tour Emory's award-winning water reclamation facility on the last scheduled tour this month.
When: Aug. 9, 10:00 a.m.
Where: WaterHub, Peavine Creek Drive
Admission: Free
Emory Farmers Market
Enjoy the delicious, convenient and sustainable food options offered by local Georgia farmers and small business owners.
When: Aug. 13, 11:00 a.m.
Where: Cox Bridge
Admission: Free
Editor: Laura Douglas-Brown
Vice President for Enterprise Communications: Doug Busk
Senior Vice President for Communications and Public Affairs: David B. Sandor

Emory Report is published by  Communications and Public Affairs
Read the Emory Report Guidelines
Copyright 2019 Emory University | All Rights Reserved
201 Dowman Drive, Atlanta, Georgia 30322 USA | 404.727.6123