For Faculty and Staff of Emory University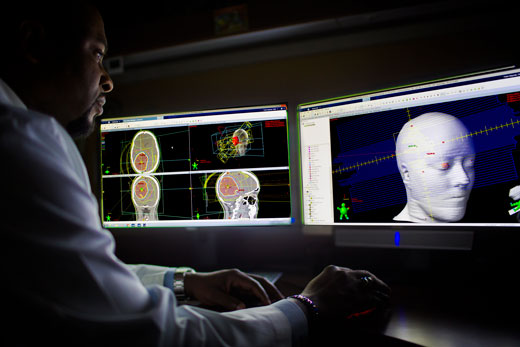 Cancer: What you don't know can save you
Patients usually don't see what goes on outside the treatment room: the pathologists who scrutinize tissue to determine if it's cancerous; the medical dosimetrists who plot the paths of radiation beams; the pharmacy technicians who mix precise doses. Take a look behind the scenes at Winship Cancer Institute.
---
Emory governance groups oppose proposed tax bills
As Emory continues to advocate for changes in Republican tax reform proposals, the university's top governance groups have contacted Capitol Hill about provisions in both House and Senate bills that would negatively impact higher education.
---
---
---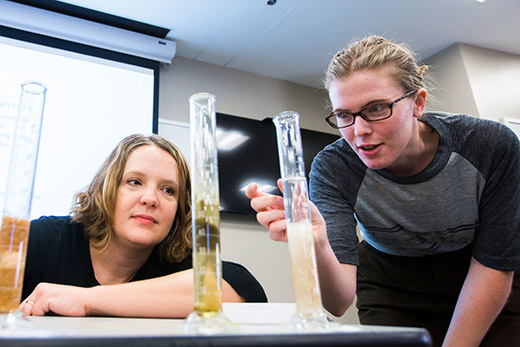 Botanical medicine course takes multi-disciplinary look at how plants can heal
From aloe and aspirin to a common cancer drug, Cassandra Quave's 'Botanical Medicine and Health' course combines botany, chemistry, anthropology and pharmacology to examine ancient and modern plant-based treatments.
Fitbit discounts: If a fitness tracker is on your holiday shopping list, remember the Emory Fitbit Store! Employees and retirees can purchase Fitbit devices at subsidized rates through March, when the next round of the Move More Challenge will begin.
Emory's Young Artists
Hear performances by some of the most outstanding undergraduate talents from Emory's Department of Music.
When: Dec. 1, 12:00 p.m.
Where: Michael C. Carlos Museum, Ackerman Hall
Admission: Free
A Festival of Nine Lessons and Carols
Participate in this candlelit evening service of choral music and scripture readings, an Emory tradition since 1935. Also on Saturday at 4 and 8 p.m.
When: Dec. 1, 8:00 p.m.
Where: Glenn Memorial Auditorium
Admission: $20; $15 discount categories; $5 students
 
 
 
 
 
 
 
 
 
 
 
 
 
 
 

WaterHub Tour
When: Dec. 5, 1:30 p.m.
Where: WaterHub on Peavine Creek Drive
Admission: Free

 
 
 
 
 
 
 
 
Editor: Laura Douglas-Brown
Associate Vice President for Media Relations: Nancy Seideman
Interim Senior Vice President for Communications and Public Affairs: Vince Dollard

Emory Report is published by  Communications and Public Affairs
Read the Emory Report Guidelines
Copyright 2017 Emory University | All Rights Reserved
201 Dowman Drive, Atlanta, Georgia 30322 USA | 404.727.6123