For Faculty and Staff of Emory University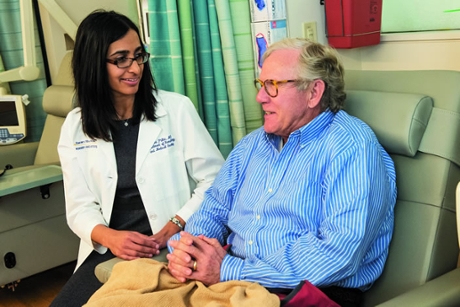 Empowering your immune system to fight cancer
A decade ago, there were few effective treatment options for patients with advanced melanoma or lung cancer. That's changing, thanks to new immunotherapy drugs which can unleash a patient's own immune system. An Emory scientist's discoveries pointed the way to the new therapies, and Winship Cancer Institute's clinical investigators have been involved in trials of almost every immunotherapy drug approved by the FDA.
---
---
---
Kenya and 'the double life of kale'
Kale's discovery by affluent consumers in the United States is an example of how much high-income societies can learn from the dietary habits of the poor, explains Emory anthropologist Peter Little.
---
After years of planning, new boiler arrives on campus
Watch as Emory's behemoth new boiler is lifted into place by a 550-ton crane, after spending weeks traveling from Canada to Atlanta welded to a train. Five central boilers provide steam for campus heating systems and other key functions.
---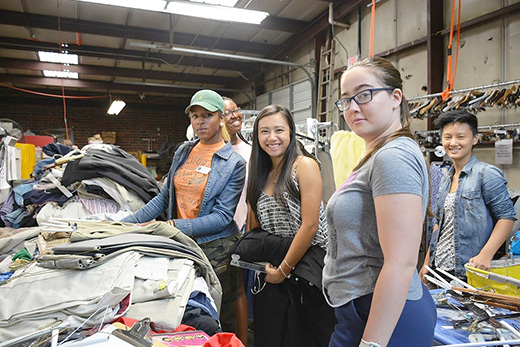 Students combine scholarship, service to deepen understanding of social justice
From volunteering at a program for homeless LGBT youth to tutoring high school students, participants in the Scholarship and Service Summer Program blend hands-on action with in-depth analysis.
Emory University Hospital bridge installation
A new Emory landmark took shape over the weekend as a two-story pedestrian bridge to connect Emory University Hospital with its new wing was erected over Clifton Road. Clifton was closed to all traffic except for emergency hospital access beginning at 8 p.m. on Friday and reopened at 1 p.m. on Sunday, more than 12 hours ahead of schedule. Learn more about the project and view photos and video of the bridge construction.
---
Sand mandala closing ceremony
As Emory celebrated Tibet Week back in March, Buddhist monks spent hours each day crafting a sand mandala representing Green Tara, which remained on display in the Michael C. Carlos Museum. On Sunday, July 24, the community gathered for a closing ceremony for the mandala, which was then destroyed to symbolize the impermanence of life. See more photos from the ceremony.
Ready to quit smoking? Emory offers a variety of free tobacco cessation resources, from medications to in-person, telephone and web-based support programs.
Meet Me @ The Tunnel Walking Group
Beat the heat with an indoor walk with co-workers; meets Wednesdays at noon through Aug. 3.
When: July 26, 12:00 p.m.
Where: Emory University Hospital Tunnel
Admission: Free
Canvas Boot Camp
Learn the basic features and functions of Canvas to prepare for the transition to Emory's new learning management system.
When: Aug. 2, 10:00 a.m.
Where: Woodruff Library Room 314
Admission: Free
Saving for College: Understanding 529 Plans
Find out about college savings options to help you decide which plan is right for your family.
When: Aug. 4, 12:00 p.m.
Where: Goizueta Business School, Auditorium
Admission: Free
 
 
 
 
 
 
 
 
 
 
 
 
 

World Music Day
When: Aug. 20, 12:00 p.m.
Where: Center for Civil and Human Rights
Admission: $25 adult; $15 children; $20 seniors/students/educators
Editor: Laura Douglas-Brown
Executive Director of Communication: Susan Carini
Associate Vice President for Communications and Marketing: David Johnson
Senior Vice President for Communications and Public Affairs: Jerry Lewis

Emory Report is published by  Communications and Public Affairs
Read the Emory Report Guidelines
Copyright 2020 Emory University | All Rights Reserved
201 Dowman Drive, Atlanta, Georgia 30322 USA | 404.727.6123