For Faculty and Staff of Emory University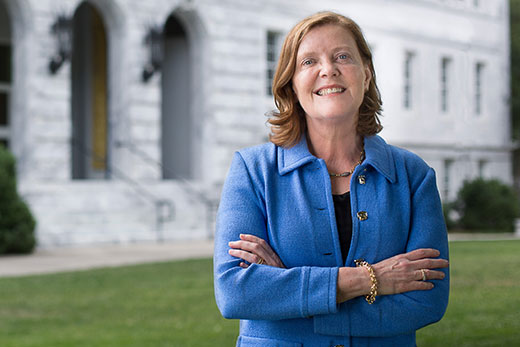 Sterk named Emory's next president
The Emory University Board of Trustees announced Friday that Claire E. Sterk, provost and executive vice president for academic affairs at Emory, has been selected as the University's 20th president. An internationally acclaimed public health researcher and academic leader, she was elected by a unanimous vote of the trustees.
---
Emory hosts summit on Ebola treatment and education
Health care providers from 10 medical centers around the U.S. spent two days sharing experiences, expertise and best practices at the National Ebola Treatment and Education Center Summit. See interviews with Ebola survivors and physicians Craig Spencer, Kent Brantly and Ian Crozier.
---
---
---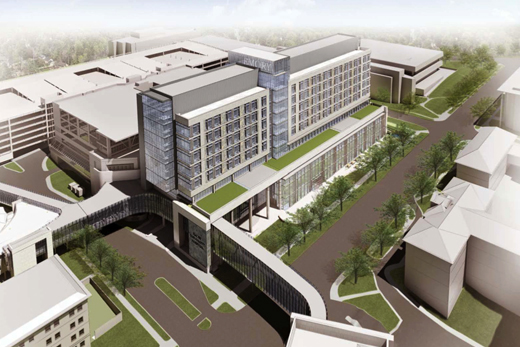 Streetscape project to revamp Clifton Road through Emory campus
By this time next year, Clifton Road will be a wide, tree-lined corridor welcoming students, faculty, staff, patients and other visitors to Emory University and Emory Healthcare facilities, including Emory University Hospital's new J wing (pictured). Construction on the Clifton Streetscape project begins this month.
---
---
---
June: 10 things to do for $10 or less
Emory's calendar is less crowded during the summer, but there are still plenty of entertaining and educational events, including the "Dive In Movie" on June 17.
---
The Wise Heart: A Salute to President Wagner
A tribute to Emory's 19th president, James Wagner, "The Wise Heart" was first shown at a farewell gala on June 3. Featuring interviews ranging from students to former President Jimmy Carter, the video heralds Wagner's achievements.
Farewell gala for President Wagner
Emory President James Wagner, who will retire in August, was honored with a farewell gala held June 3 at The St. Regis Atlanta. View more photos from the event.
Get your gadgets: Emory faculty, staff and students can check out a variety of electronic gadgets from Woodruff Library. Options range from laptops and chargers available for three-hour use within the library to items like iPads, iPods and digital cameras that can be checked out for up to a week.
Dive In Movie at the SAAC
Enjoy a screening of "Inside Out" from your seat in or around the SAAC pool.
When: June 17, 8:45 p.m.
Where: Student Activity and Academic Center
Admission: $5 per member family; non-members also pay guest fees
Meet Me @ The Tunnel Walking Group
Beat the heat and take a walk with co-workers; meets Wednesdays at noon through Aug. 3.
When: June 22, 12:00 p.m.
Where: Emory University Hospital Tunnel
Admission: Free
 
 
 
 
 
 
 
 
 

WaterHub Tours
When: June 16, 2:00 p.m.
Where: WaterHub on Peavine Drive
Admission: Free

 
 
 
 
 
 
 
 
 
 
 
 
 
 
 
 
 
 
Editor: Laura Douglas-Brown
Executive Director of Communication: Susan Carini
Associate Vice President for Communications and Marketing: David Johnson
Senior Vice President for Communications and Public Affairs: Jerry Lewis

Emory Report is published by  Communications and Public Affairs
Read the Emory Report Guidelines
Copyright 2020 Emory University | All Rights Reserved
201 Dowman Drive, Atlanta, Georgia 30322 USA | 404.727.6123