For Faculty and Staff of Emory University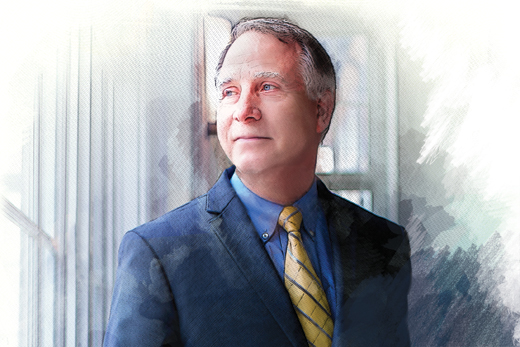 President Wagner: Steward of the vision
Emory University President James W. Wagner concludes an extraordinary 13-year tenure characterized by an unwavering commitment to excellence.
---
---
Initiative aims to find undiscovered mathematicians
Emory professor Ken Ono served as an adviser to "The Man Who Knew Infinity," a film about Indian genius Srinivasa Ramanujan and the British mathematician who mentored him. Led by Ono, "The Spirit of Ramanujan Math Talent Initiative" seeks to spark similar collaborations.
---
SCLC/W.O.M.E.N. records now open to the public at Emory
The records of the SCLC/Women's Organizational Movement for Equality Now, Inc. are now available at the Rose Library. Founded in Atlanta in 1979, the group focused on the needs of women and families, including early work to address HIV.
---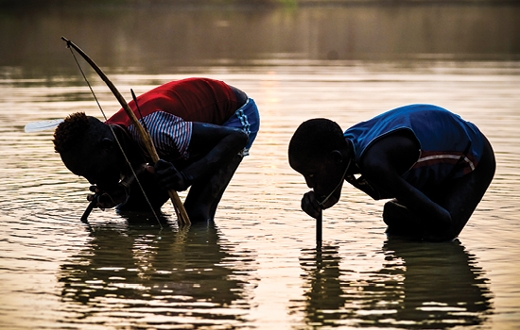 Vanquishing the dragon: Guinea worm eradication
When President Jimmy Carter, Emory University Distinguished Professor, took up the fight against Guinea worm in the mid-1980s, there were an estimated 3.5 million cases a year in 21 endemic countries. Last year, only 22 people in four countries suffered from the "fiery serpent." It may soon become the first parasitic disease to be eradicated.
---
---
---
Campus fills up for summer events
Just as the excitement of Commencement and Staff Fest begins to wane, Emory gears up to host a lively lineup of summer camps, conferences, classes and other events.
---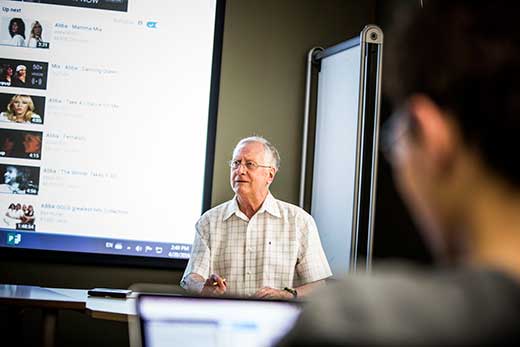 Harry Rusche: Reflecting on a half century of teaching
A pioneer in computer-assisted instruction with a passion for collecting postcards, English professor Harry Rusche has never wavered in finding new ways to link his love of language to his drive to inspire students.
Free online classes: Through Lynda.com, Emory faculty, staff and students have free access to more than 4,000 online video courses related to technology, business and professional skills. Tutorials include many popular software programs and digital tools.
"As we enter the space of a poem, you enter the space understanding, 'Oh, this is going to change me.' We want from art the same thing we want from God and we want from prayer. We want to be different after we have the interaction with God. So you enter it knowing it is going to change you."
Jericho Brown, Atlanta Journal-Constitution, May 22, 2016
Four Keys to Healthy Eating Out
Get tips for healthy, enjoyable dining away from home. Repeats June 7 and June 15.
When: June 1, 12:00 p.m.
Where: Online webinar
Admission: Free
Staibdance: Moat
Dance explores themes of human migration. More performances June 3 at 9 p.m. and June 4 at 7 and 9 p.m.
When: June 3, 7:00 p.m.
Where: Performing Arts Studio
Admission: $20 online; $15 students and seniors (at the door only)
Under the Sea: A Percussive Adventure
Concert benefits the School of Medicine PA Program Migrant Farm Worker Health Project.
When: June 4, 3:00 p.m.
Where: Woodruff Health Sciences Administration Building Auditorium
Admission: Free; donations accepted
 
 
 
 
 

WaterHub Tours
When: May 26, 2:00 p.m.
Where: WaterHub on Peavine Drive
Admission: Free

 
 
 
 
 
 
 
 
 
 
 
 
 
 
Editor: Laura Douglas-Brown
Executive Director of Communication: Susan Carini
Associate Vice President for Communications and Marketing: David Johnson
Senior Vice President for Communications and Public Affairs: Jerry Lewis

Emory Report is published by  Communications and Public Affairs
Read the Emory Report Guidelines
Copyright 2020 Emory University | All Rights Reserved
201 Dowman Drive, Atlanta, Georgia 30322 USA | 404.727.6123