For Faculty and Staff of Emory University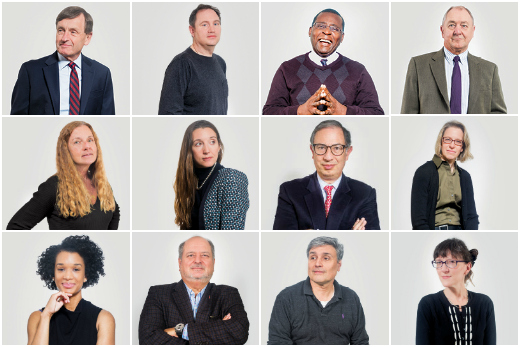 Getting to zero: Emory experts on what it will take to end the AIDS epidemic
It's been 35 years since the first cases of AIDS were reported. Since then, there have been tremendous advances in prevention, testing and treatment. Yet, despite all of the progress, there are new challenges, frustrations and a need for more action.
---
---
Fooling the test: Antibiotic-resistant bacteria look susceptible
Through heteroresistance, a genetically identical subpopulation of antibiotic-resistant bacteria can lurk within a crowd of susceptible bacteria, according to a study led by Emory's David Weiss. The phenomenon could be causing unexplained treatment failures and highlights the need for more sensitive diagnostic tests.
---
---
---
Employees honored for decades of dedicated service
More than 100 Emory University employees were honored recently for reaching milestones in their years of service. Marie P. Hodo was one of two staff members recognized for 45 years; awards were also given for 40, 35, 30 and 25 years.
---
---
Staff Fest draws crowds for food, fun and friendly competition
Staff Fest, Emory's annual celebration of its employees, filled the Quad on Friday for music, food and activities. See more photos of the festivities and find out who won the volleyball tournament and Fun Run.
Healthy eating: Emory's Faculty Staff Assistance Program offers a variety of resources for eating healthy at work, including a video with tips for healthy snacks you can make or buy, as well as healthy vending machines offered at several campus locations.
"Emory and other higher education institutions must continually demonstrate our worthiness of the public's trust -- whether that trust leads to the decision by the Georgia General Assembly to create the Georgia Research Alliance or to the request for Emory to care safely and effectively for the first Ebola virus patients in our hemisphere. Preparation, follow-through and integrity are essential."
James Wagner, Atlanta Journal-Constitution, May 12, 2016
National Bike to Work Day
Free breakfast, snacks, maintenance support and giveaways from 7:30-9:30 a.m.
When: May 20, 7:30 a.m.
Where: Asbury Circle and Dickey Drive
Admission: Free
Emory Farmers Market
Emory's popular Farmers Market holds its first monthly event for the summer.
When: May 24, 11:00 a.m.
Where: Cox Bridge
Admission: Free
 
 
 
 
 
 
 
 
 
 

Panel: Compassion and Global Health
When: May 23, 4:00 p.m.
Where: Rollins School of Public Health, Claudia Nance Rollins Building, Lawrence P. and Ann Estes Klamon Room
Admission: Free

 

WaterHub Tours
When: May 24, 10:00 a.m.
Where: WaterHub on Peavine Drive
Admission: Free

 
 
 
 
 
 
 

Under the Sea: A Percussive Adventure
When: June 4, 3:00 p.m.
Where: Woodruff Health Sciences Administration Building Auditorium
Admission: Free; donations accepted for School of Medicine PA Program Migrant Farm Worker Health Project

 
 
 
 
 
 
Editor: Laura Douglas-Brown
Executive Director of Communication: Susan Carini
Associate Vice President for Communications and Marketing: David Johnson
Senior Vice President for Communications and Public Affairs: Jerry Lewis

Emory Report is published by  Communications and Public Affairs
Read the Emory Report Guidelines
Copyright 2018 Emory University | All Rights Reserved
201 Dowman Drive, Atlanta, Georgia 30322 USA | 404.727.6123