For Faculty and Staff of Emory University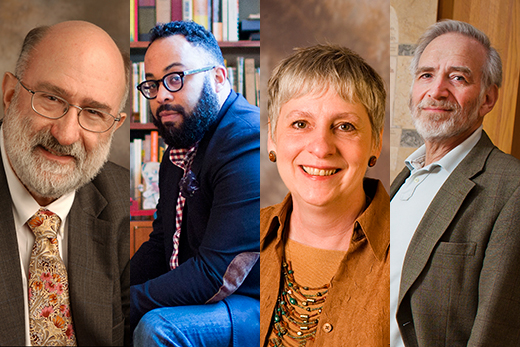 Four Emory faculty named to American Academy of Arts and Sciences
Professors Sander Gilman, Kevin Young, Carol Newsom and Melvin Konner are among the world's most accomplished scholars, scientists, writers, artists and other leaders who have been elected to the American Academy of Arts and Sciences.
---
---
---
Ebola virus disease training center wins CDC award
The National Ebola Training and Education Center is being honored by the CDC for the collaboration among Emory University, the University of Nebraska Medical Center and New York City Health and Hospitals Corporation to train health care providers to manage emerging infectious diseases.
---
Student researchers craft 'Resisting Racism' exhibit
Guided by professor Donna Troka and archivist Gabrielle Dudley, students used primary source materials in the Rose Library to create a new exhibit, "Resisting Racism: From Civil Rights to Black Lives Matter," on display until August.
---
---
---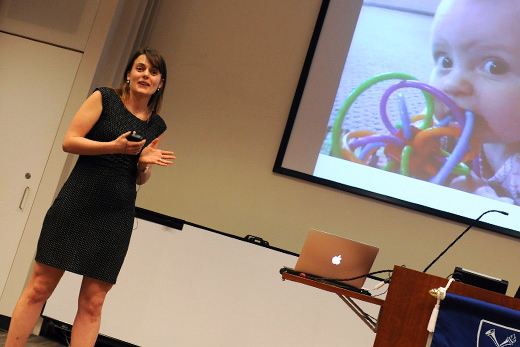 Melanie Jacobson: Examining the effects of chemicals in consumer products
Melanie Jacobson, a PhD student in epidemiology, won this year's Three Minute Thesis Competition with her concise explanation of her research into the effects of environmental exposure to brominated flame retardants. Her research focuses on two vulnerable populations: young children and reproductive-aged women.
DUC Day 2016
Emory celebrated its last DUC Day on April 15 in Asbury Circle. "Barnyard Bash" was the theme, featuring a petting zoo, mechanical bull, food, games and more hosted by the Dobbs University Center. See more photos.
---
Emory Denim Day
Hundreds of faculty, staff and students wore jeans or denim ribbons April 20 for Emory Denim Day, an annual event designed to show support for survivors of sexual assault and the larger goal of ending sexual violence. View more photos of participants.
Gym memberships: Several fitness facilities offer discounted memberships to Emory University faculty and staff. Emory facilities include Blomeyer Health Fitness Center, Woodruff Physical Education Center and the Student Activity & Academic Center. Discounts for off-campus gyms are also available.
Emory Concert Choir
Choir performs songs on the theme "Take Me to the Water"
When: April 24, 7:00 p.m.
Where: Schwartz Center for Performing Arts, Emerson Concert Hall
Admission: Free
Emory Farmers Market
Weekly farmers market continues until 3 p.m.
When: April 26, 11:00 a.m.
Where: Cox Bridge
Admission: Free
Editor: Laura Douglas-Brown
Executive Director of Communication: Susan Carini
Associate Vice President for Communications and Marketing: David Johnson
Senior Vice President for Communications and Public Affairs: Jerry Lewis

Emory Report is published by  Communications and Public Affairs
Read the Emory Report Guidelines
Copyright 2018 Emory University | All Rights Reserved
201 Dowman Drive, Atlanta, Georgia 30322 USA | 404.727.6123