For Faculty and Staff of Emory University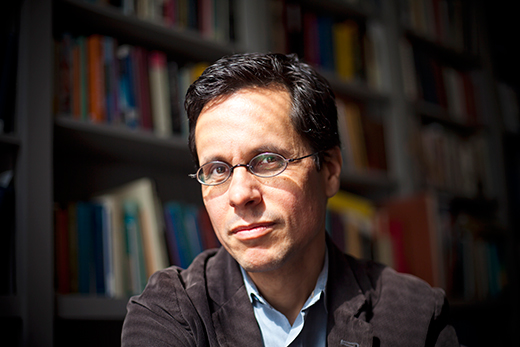 Emory professor tackles China's military history with 'The Gunpowder Age'
The idea that China has historically been a peaceful nation, little interested in military matters, is not true, according to historian Tonio Andrade's new book, "The Gunpowder Age."
---
Employee Town Hall addresses benefits, diversity and more
Addressing his last Employee Council Town Hall, Emory President James Wagner quoted Robert Woodruff to remind attendees that "the future belongs to the discontented," before he and other senior leadership took questions on a variety of topics.
---
---
---
---
---
Caroline Schmidt: Scholarship in hand, 'natural storyteller' looks to the future
Emory College junior Caroline Schmidt, a creative writing major praised as a "natural storyteller," has been named one of 20 winners of the 2016 Beinecke Scholarship. The national award provides funding for graduate school.
Meal packaging for Stop Hunger Now
More than 175 volunteers turned out April 9 to assemble and pack 40,000 meals for Stop Hunger Now, an international hunger relief organization. The project was co-sponsored by the Emory Office of Spiritual and Religious Life, Glenn Memorial UMC and Emory Wesley Fellowship. See more photos.
Ready for summer? The Emory WorkLife Resource Center has posted its Summer Planning 2016 website, filled with resources to help employees with and without children find fun and exciting things to do, as well as some great ways to save money.
Emory Dance Company
Performances April 14-16 at 8 p.m. and April 16 at 2 p.m.
When: April 14, 8:00 p.m.
Where: Schwartz Center for Performing Arts, Dance Studio
Admission: $10; $8 discount category members; $6 students
Karen Freer, cello
Emory instructor and Atlanta Symphony Orchestra member performs Schumann, Beethoven and Franck
When: April 17, 4:00 p.m.
Where: Schwartz Center for Performing Arts, Emerson Concert Hall
Admission: Free
Wagner Appreciation Block Party
A lunch gathering to thank President James Wagner and his wife, Debbie, for their service to Emory
When: April 21, 11:30 a.m.
Where: Asbury Circle
Admission: Free
 
 
 
 
 

Making Momos
When: April 17, 2:00 p.m.
Where: Michael C. Carlos Museum Reception Hall
Admission: $15 for members; $20 for non-members

 
 
 
 
 
 
 
 
 
 
 
 
 
 

Emory Big Band
When: April 19, 8:00 p.m.
Where: Schwartz Center for Performing Arts, Emerson Concert Hall
Admission: Free

 
 
 
 
 
 
Editor: Laura Douglas-Brown
Executive Director of Communication: Susan Carini
Associate Vice President for Communications and Marketing: David Johnson
Senior Vice President for Communications and Public Affairs: Jerry Lewis

Emory Report is published by  Communications and Public Affairs
Read the Emory Report Guidelines
Copyright 2018 Emory University | All Rights Reserved
201 Dowman Drive, Atlanta, Georgia 30322 USA | 404.727.6123