For Faculty and Staff of Emory University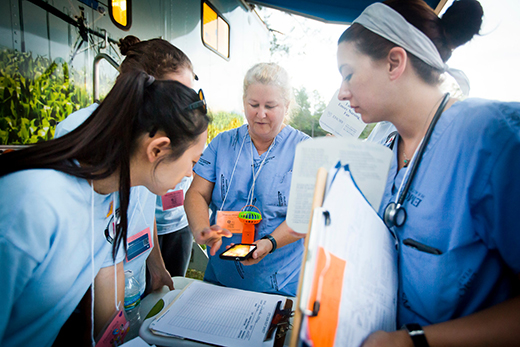 Emory's nursing, business, medical, law schools among nation's best
Several of Emory's professional schools and graduate programs are ranked among the best in the nation, according to analysis and surveys released yesterday in U.S. News and World Report's 2017 edition of "America's Best Graduate Schools" guide.

---
Colorful Choices challenges Emory to eat healthier
Colorful Choices, the new nutrition challenge for Emory employees, encourages participants to eat five servings of produce each day. Registration opens March 21 for the challenge, which lets you track your progress through a smartphone app or website.
---
---
---
---
Students learn crisis leadership skills at Goizueta conference
For companies in crisis, the ability to not only survive but thrive often comes down to one thing: leadership. At Goizueta Business School's undergraduate conference, students from around the world explored crisis leadership with experts including Dean Erika James.
---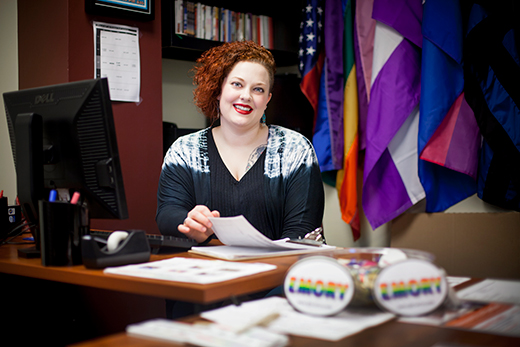 Nicole Schladt: Dedicated to advocacy
"One of the most effective ways to advocate for people is through the law," explains Nicole Schladt, who researched United Nations' policies on sexual orientation and gender identity for her master's degree before becoming a student at Emory Law. She now serves as the graduate assistant for Emory's Office of LGBT Life.
A beautiful day to be outside at Emory
Unseasonably warm weather, blooming flowers and budding trees welcomed students and faculty returning from spring break. As Tuesday's temperatures set a new record high, the Quad and the Emory Farmers Market proved popular spots for enjoying the sunshine.
Motorist assistance: Emory's Transportation and Parking Services assists motorists on campus who are dealing with a flat tire or car that won't start. This free service is available 24 hours per day. For help, call 404-727-1130.
"Confirming Garland would avoid the risk of a younger, more liberal nominee from would-be President Hillary Clinton. Republicans will be hard pressed to find any ground other than pure politics to block Garland's confirmation."
Robert Schapiro, Wall Street Journal, March 17, 2016
Sitar performance: Kakali Bandyopadhyay
Master musician performs on India's best-known instrument
When: March 25, 8:00 p.m.
Where: Emerson Concert Hall, Schwartz Center for Performing Arts
Admission: Free
 
 
 

Nathan Gunn, baritone
When: March 18, 8:00 p.m.
Where: Emerson Concert Hall, Schwartz Center for Performing Arts
Admission: $45; $36 discount categories; $5 Emory students

 
 
 
 

Bach Birthday Recital
When: March 20, 4:00 p.m.
Where: Emerson Concert Hall, Schwartz Center for Performing Arts
Admission: Free

 
 
 
 
 
 
 
 
 
 
 
 
Editor: Laura Douglas-Brown
Executive Director of Communication: Susan Carini
Associate Vice President for Communications and Marketing: David Johnson
Senior Vice President for Communications and Public Affairs: Jerry Lewis

Emory Report is published by  Communications and Public Affairs
Read the Emory Report Guidelines
Copyright 2018 Emory University | All Rights Reserved
201 Dowman Drive, Atlanta, Georgia 30322 USA | 404.727.6123