For Faculty and Staff of Emory University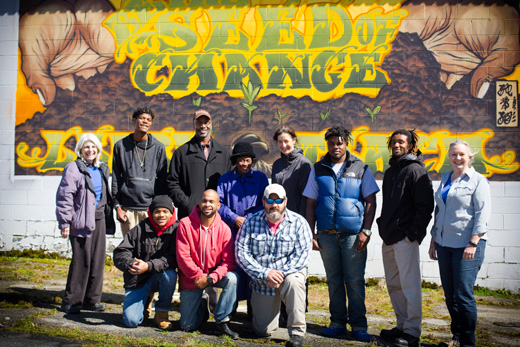 Urban Health Initiative volunteers rally to relocate community garden
An oasis in a Northwest Atlanta food desert, what was once known as the Super Giant Community Garden faced a crisis when the grocery store whose name and parking lot it shared abruptly closed. Thanks to Emory and community volunteers, the garden now has a new home.
---
---
---
---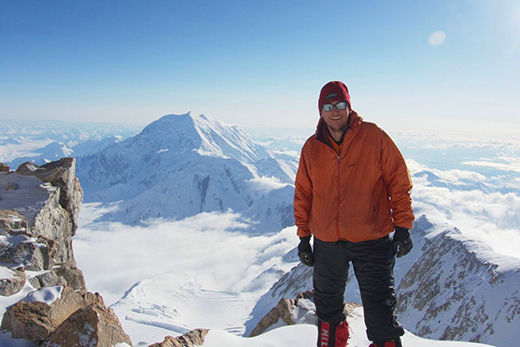 Stefan Lutz: A scientist's view from Earth's highest mountains
Stefan Lutz, professor and chair of chemistry at Emory, is a dedicated mountaineer on a quest to climb the Seven Summits -- the highest peak on each of the continents. He leaves March 26 for Nepal and a two-month expedition to climb Mount Everest. Find out how his scientific training informs his climbing and how he brings his climbing experience into the classroom.
American College Dance Association conference
Emory Dance hosted the American College Dance Association's Southeast conference March 9-12, featuring formal and informal performances and more than 30 class choices daily. View more photos from the event.
Give or get help: Created by employees for employees, the Emory University Hardship Fund is designed to help faculty and staff who are experiencing financial problems due to a catastrophic event or temporary emergency. Learn more about how you can donate to the fund or apply for help.
"The fate of the incumbent party's candidate is strongly influenced by the popularity of the outgoing president. From that standpoint, the president's rising approval rating in recent polls is good news for Hillary Clinton or whomever the Democratic Party eventually chooses as its nominee."
Alan Abramowitz, Christian Science Monitor, March 10, 2016
Bach Birthday Recital
Emory organist Timothy Albrecht performs selections by Bach
When: March 20, 4:00 p.m.
Where: Emerson Concert Hall, Schwartz Center for Performing Arts
Admission: Free
 
 

Data Visualization
When: March 16, 10:00 a.m.
Where: Emory Center for Digital Scholarship, Conference Room
Admission: Free

 
 
 
 
 
 
 
 
 
 
 
 
 
 
Editor: Laura Douglas-Brown
Executive Director of Communication: Susan Carini
Associate Vice President for Communications and Marketing: David Johnson
Senior Vice President for Communications and Public Affairs: Jerry Lewis

Emory Report is published by  Communications and Public Affairs
Read the Emory Report Guidelines
Copyright 2018 Emory University | All Rights Reserved
201 Dowman Drive, Atlanta, Georgia 30322 USA | 404.727.6123