For Faculty and Staff of Emory University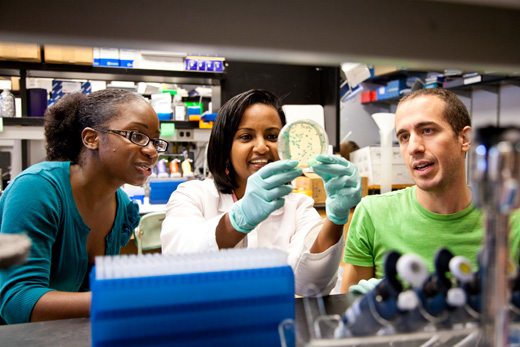 Emory joins network to better prepare future STEM faculty
Emory is now a member of the Center for the Integration of Research, Teaching and Learning, backed by the National Science Foundation to improve teaching skills and increase the diversity of future faculty in STEM fields.
---
Du Bois' copy of rare anti-slavery book now held by Rose Library
A first edition of David Walker's 19th century anti-slavery book, "Walker's Appeal," owned and signed by W.E.B. Du Bois, has been obtained by Emory's Rose Library. The rare book is considered one of the most important documents in African American history.
---
---
---
---
---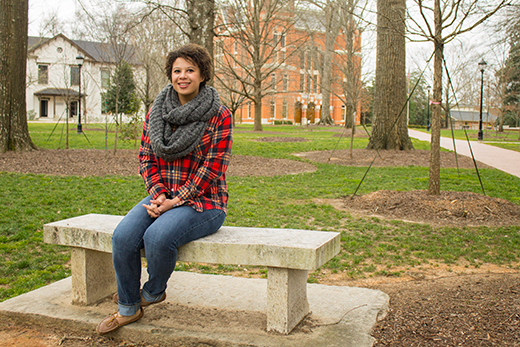 Stephanie Day-Goodman: Shaped by and shaping Oxford
At Emory's Oxford College, Stephanie Day-Goodman discovered a new perspective and a passion for art history. Deeply involved in campus leadership and service, she is one of two students chosen to serve on the steering committee for the Oxford College Strategic Plan.
Celebration of Technology and Innovation
Emory's Office of Technology Transfer celebrated faculty entrepreneurs and their innovative discoveries at the 10th Annual Celebration of Technology and Innovation, held March 3 at the Emory Conference Center. See more photos and learn more about the honorees for the best start-up, deal, innovation and significant event of 2015.
Childcare discounts: Created by the Emory WorkLife Resource Center, the Emory Childcare Network provides employee discounts and priority admissions at about 175 licensed child care centers throughout metro Atlanta.
"Just because you're happy doesn't mean you're not having bad days. True happiness from the standpoint of Flourish Emory is not the idea of Pollyanna happiness, where you're always happy and nothing ever goes wrong or where everything that makes you happy is in the future like the next grade or next job."
Marc Cordon, WABE-FM, March 8, 2016
Nathan Gunn, baritone
International baritone sings classical and popular songs
When: March 18, 8:00 p.m.
Where: Emerson Concert Hall, Schwartz Center for the Performing Arts
Admission: $45; $36 discount categories; $5 Emory students
Editor: Laura Douglas-Brown
Executive Director of Communication: Susan Carini
Associate Vice President for Communications and Marketing: David Johnson
Senior Vice President for Communications and Public Affairs: Jerry Lewis

Emory Report is published by  Communications and Public Affairs
Read the Emory Report Guidelines
Copyright 2018 Emory University | All Rights Reserved
201 Dowman Drive, Atlanta, Georgia 30322 USA | 404.727.6123