For Faculty and Staff of Emory University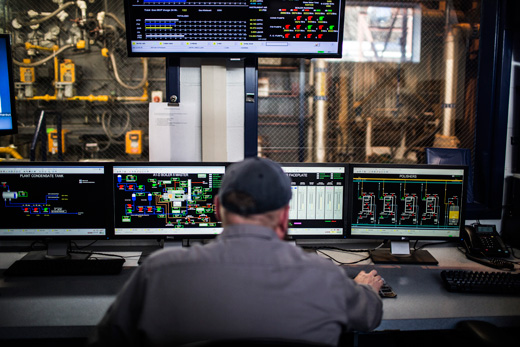 Inside the Emory Steam Plant
With five massive boilers, a central control room and six miles of underground pipes, Emory's Steam Plant is the heart of the University's heating system, providing 360-degree steam to 55 buildings on campus. Find out how a dedicated team of six employees works in shifts around the clock to keep Emory warm.
---
---
Bobby Jones scholars announced for yearlong study in Scotland
Four exceptional Emory College seniors have been chosen as this year's recipients of the Robert T. Jones Scholarships, enabling them to study topics ranging from health care to sustainable development to art history at the University of St. Andrews.
---
Website seeks feedback on responses to racial justice demands
In a message to the Emory community, Ajay Nair, dean of Campus Life, invites feedback on possible solutions to demands set forth by the Black Students of Emory movement. A special website, Dialogue at Emory, has been created to engage the community in the process.
---
Behind the curtain of the Academy's old boys' club
The Oscars air Sunday evening, under fire once again for a lack of diversity among nominees. Eddy Von Mueller of Emory's Department of Film and Media Studies explains why fixing the inequities of the Academy Awards will require addressing problems across the movie industry.
---
Healing the invisible wounds of modern warfare
The invisible wounds that injured soldiers struggle with have devastating long-term consequences on their health, yet too often they have difficulty seeking and getting timely and effective care. The Emory Veterans Program aims to change that.
---
Johnson's 'The Real Jesus' changed historical Jesus debates
Twenty years ago, Emory's Luke Timothy Johnson was in the right place at the right time. His 1996 book, "The Real Jesus," became a blockbuster of the Lenten season, making the kind of national media splash that biblical scholars can only dream of today.
---
---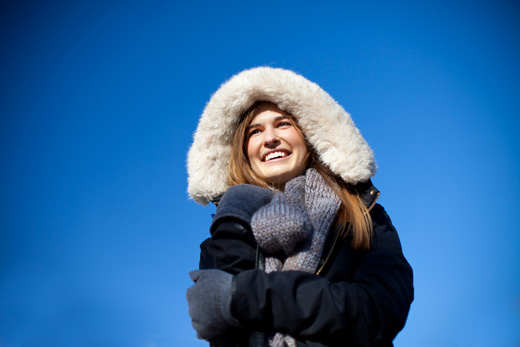 Savannah Miller: Antarctica bound
After trips to the Amazon River basin, Africa and the Paris climate talks, Emory College senior Savannah Miller is bound for Antarctica next month. Learn where her passion for environmental policy will take her next.
Veneralia 25 at the Michael C. Carlos Museum
The Carlos Museum hosted its 25th anniversary Veneralia celebration on Feb. 20. With the theme "Silver Moon Over the Himalayas," the event helped provide funds for the exhibit "Doorway to an Enlightened World: The Tibetan Shrine from the Alice C. Kandell Collection," which opens March 19. See more photos from the gala.
Feeling under the weather? The Express Care Clinic provides all Emory University and Emory Healthcare employees with free evaluation and treatment of common illnesses such as colds, rashes, pink eye and ear aches, plus minor injuries that are not work-related. Appointments are required.
Pajama Concert
Wear pajamas and bring a pillow for this family-friendly performance
When: Feb. 26, 7:30 p.m.
Where: Michael C. Carlos Museum Reception Hall
Admission: Free
Rita Dove poetry reading
Former U.S. poet laureate returns for the Raymond Danowski Reading Series
When: Feb. 28, 4:00 p.m.
Where: Emerson Concert Hall, Schwartz Center for Performing Arts
Admission: Free
Emory Farmers Market
Weekly farmers market continues until 3 p.m.
When: March 1, 11:00 a.m.
Where: Cox Hall Bridge
Admission: Free
Editor: Laura Douglas-Brown
Executive Director of Communication: Susan Carini
Associate Vice President for Communications and Marketing: David Johnson
Senior Vice President for Communications and Public Affairs: Jerry Lewis

Emory Report is published by  Communications and Public Affairs
Read the Emory Report Guidelines
Copyright 2018 Emory University | All Rights Reserved
201 Dowman Drive, Atlanta, Georgia 30322 USA | 404.727.6123