For Faculty and Staff of Emory University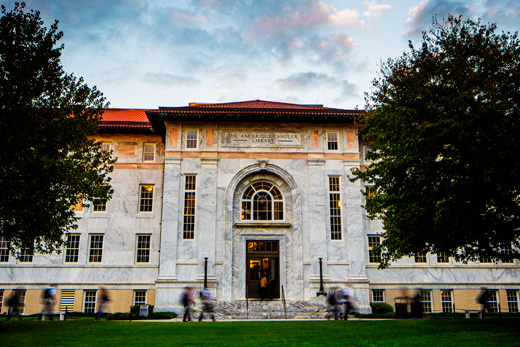 Emory Leads: 2015 Annual Report
"Emory leads." Simple but bold, these words summarize the University's trajectory over the last year. Be inspired as you meet just a few of the faculty, staff and students leading the way in confronting global challenges, educating the next generation, creating new knowledge, advancing caring and healing, promoting sustainability and transforming society.
---
Best-in-breed show dog assists with Emory neuroscience
Viewers of the Westminster Kennel Club Dog Show learned about Emory's Dog Project thanks to Eli, a participant in the ground-breaking neuroscience research, and his owner and handler, Emory alumna Lindsay Fetters. Eli took top honors for his breed.
---
---
Emory drug development experts join fight against Zika virus
Drug Innovation Ventures at Emory and Emory Institute for Drug Development have launched an effort to identify and develop antivirals to treat the infection caused by the Zika virus, which has been declared a public health emergency and linked to birth defects.
---
---
---
---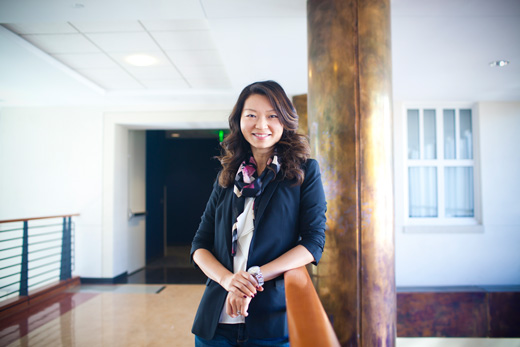 Li Xiong: Researching the human elements of cybersecurity
Computer scientist Li Xiong's research includes how to manage health-care data records that benefit biomedical research while also guaranteeing individual patient privacy. "Basically, I want you to tell me everything about you, without telling me anything about you," she explains. "It sounds impossible, but like most computer science problems it's really a matter of optimization." Learn the personal step she takes to protect her privacy online.
Oxford Science Building grand opening
The grand opening of Oxford College's new science building drew a crowd of more than 400 for a ceremonial ribbon-cutting, tours and family-friendly lab demonstrations. See more photos from the festivities.
Need someone to help with work-life responsibilities? The Emory Employee-Student Job Network aids faculty and staff looking to hire Emory students on a part-time basis for tasks such as babysitting, pet care, house sitting, lawn care, etc. You'll need your NetID and password to post a job.
"People want women to be a monolith. They really never were. People have talked about African-Americans or Latinos as though they are a monolith, and the truth is that that's never been the case. Minority communities are actually very, very diverse."
Andra Gillespie, NPR, Feb. 16, 2016
Dear World Live From Emory
Keynote by Jonah Evans, "Dear World" executive producer
When: Feb. 25, 7:00 p.m.
Where: Winship Ballroom, Dobbs University Center
Admission: Free
Music from Stage and Screen
Emory Wind Ensemble with Theater Emory
When: Feb. 27, 8:00 p.m.
Where: Emerson Concert Hall, Schwartz Center for Performing Arts
Admission: Free
Editor: Laura Douglas-Brown
Executive Director of Communication: Susan Carini
Associate Vice President for Communications and Marketing: David Johnson
Senior Vice President for Communications and Public Affairs: Jerry Lewis

Emory Report is published by  Communications and Public Affairs
Read the Emory Report Guidelines
Copyright 2018 Emory University | All Rights Reserved
201 Dowman Drive, Atlanta, Georgia 30322 USA | 404.727.6123