For Faculty and Staff of Emory University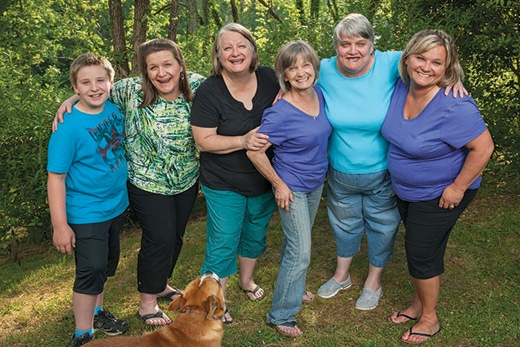 Building a blessing from a curse
Alzheimer's disease often runs in families, but the risk that runs through this family's bloodline is higher than ever encountered before. Do family members hold clues encoded in their DNA that can help ward off this looming epidemic? Emory researchers are working to find out.
---
Board of Trustees approves Presidential Selection Prospectus
Developed through extensive community engagement, the prospectus is in part a job description, but also includes the strategic opportunities, aspirations and values of Emory, as well as leadership qualities that will be pivotal as prospective candidates are recruited.
---
Symposium to focus on issues of food, farming, faith
Religious and scientific perspectives on food and farming will take center stage at the second annual symposium hosted by the Leadership and Multifaith Program (LAMP), a collaborative endeavor between Candler School of Theology and Georgia Tech.
---
---
---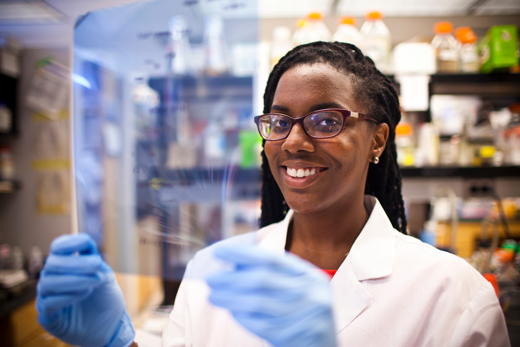 MaKendra Umstead: A personal mission to study cancer
Her mother's journey with breast cancer inspired MaKendra Umstead to pursue a PhD in cancer biology. Now a fifth-year student in Laney Graduate School, she focuses her research on processes that might lead to better cancer treatments.
Senior Day for Emory Basketball
Emory's tradition of scholar-athletes was on full display at Senior Day Ceremonies for the men's and women's basketball teams, which honored players appearing in their final regular-season home games. See more photos of the players and their families.
Ticket offers: Before you buy tickets to the movies or area attractions like the Georgia Aquarium or Zoo Atlanta, check the Tickets & Info Desk in the Dobbs University Center for a variety of discounted options.
The Knights with Gil Shaham
Groundbreaking orchestral collective with virtuoso violinist
When: Feb. 20, 8:00 p.m.
Where: Schwartz Center for Performing Arts
Admission: $60; $48 discount categories; $10 Emory students
Town Hall with Jonathan Lewin
Meet Emory's new executive vice president for health affairs
When: Feb. 24, 4:30 p.m.
Where: WHSCAB Auditorium
Admission: Free
Editor: Laura Douglas-Brown
Executive Director of Communication: Susan Carini
Associate Vice President for Communications and Marketing: David Johnson
Senior Vice President for Communications and Public Affairs: Jerry Lewis

Emory Report is published by  Communications and Public Affairs
Read the Emory Report Guidelines
Copyright 2018 Emory University | All Rights Reserved
201 Dowman Drive, Atlanta, Georgia 30322 USA | 404.727.6123