For Faculty and Staff of Emory University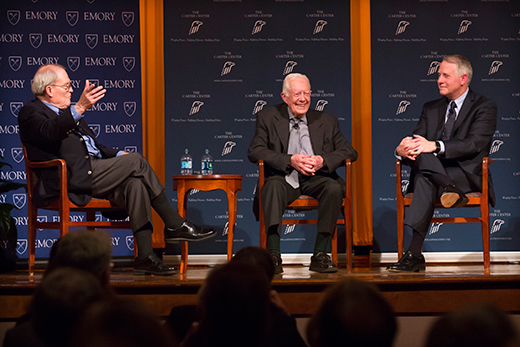 Three presidents, one conversation
Former Emory President James T. Laney, former U.S. President Jimmy Carter and current Emory President James W. Wagner shared the stage last week for a conversation guided by mutual history, dedication to Emory, genuine affinity for one another, and plenty of humor.
---
Welcome to the new Emory Report
Today's issue of Emory Report is completely redesigned. We've expanded our content and refined our focus to provide an engaging mix of news, events and information tailored specifically for faculty and staff.
---
---
Scalia: more quotable than influential
Robert Schapiro, dean of Emory School of Law, offers insight into the legacy of Supreme Court Justice Antonin Scalia, who passed away unexpectedly Saturday.
---
---
Help for the nightly fight to breathe
Sleeping through the night is difficult when your airway won't stay open. Sleep apnea is on the rise, as are new ways to diagnose and treat it. The Emory Sleep Center offers the traditional CPAP, as well as other ways to get more zzz's.
---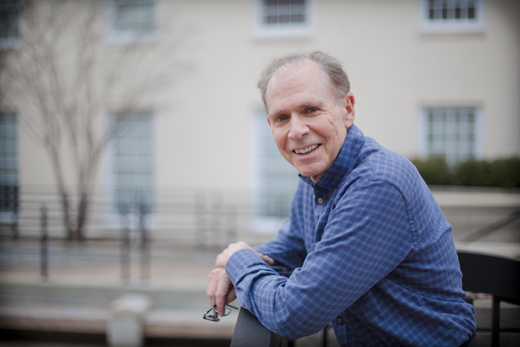 Robert Agnew: Pioneering work on the causes of crime
Robert Agnew, Samuel Candler Dobbs Professor of Sociology, is the pioneer of General Strain Theory, one of the leading explanations of crime and its causes. Learn more about his work, which recently earned him the American Society of Criminology's highest honor, and why he thinks climate change is the greatest threat to confront humanity.
Dining discount: Using an Eagle Dollars account on your Emory Card saves you 5 percent at Emory Dining locations. You add Eagle Dollars to your card and then spend them like cash at a variety of campus locations.
"I'm loath to toss around words like colonialism [in a discussion of Facebook's Free Basics platform] but it's hard to ignore the family resemblances and recognizable DNA. ... In the end, if it isn't a duck, it shouldn't quack like a duck."
Deepika Bahri, The Atlantic, Feb. 11, 2016
Editor: Laura Douglas-Brown
Executive Director of Communication: Susan Carini
Associate Vice President for Communications and Marketing: David Johnson
Senior Vice President for Communications and Public Affairs: Jerry Lewis

Emory Report is published by  Communications and Public Affairs
Read the Emory Report Guidelines
Copyright 2018 Emory University | All Rights Reserved
201 Dowman Drive, Atlanta, Georgia 30322 USA | 404.727.6123