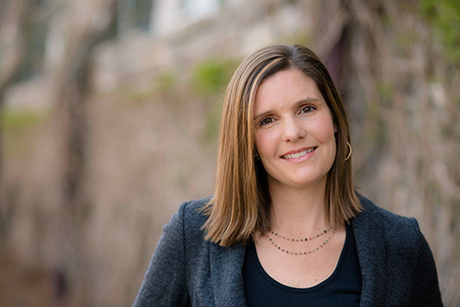 In her new novel, "The Radius of Us," Marie Marquardt, scholar-in-residence at Candler School of Theology, examines the hardships Latin American teens face fleeing gang violence and seeking asylum in the U.S. She gives a reading on campus tonight.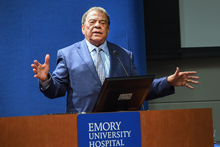 The Emory community joined the nation in celebrating the legacy of Martin Luther King Jr. through community service and events featuring inspiring speakers who encouraged students, faculty and staff to continue working for social justice.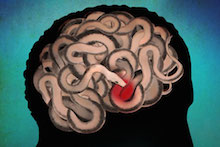 New research provides insight into how estrogen changes gene activity in the brain to achieve its protective effects against PTSD.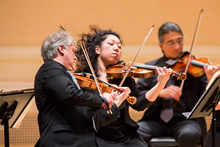 The Orpheus Chamber Orchestra visits campus this month to perform the debut of "a canticle of shadows," an elegy for victims of war from Richard Prior, director of performance studies at Emory.
Campus News »
Emory in the News »
Washington Post, Jan. 15
The Guardian, Jan. 14
CNN.com, Jan. 10
The Guardian, Jan. 9