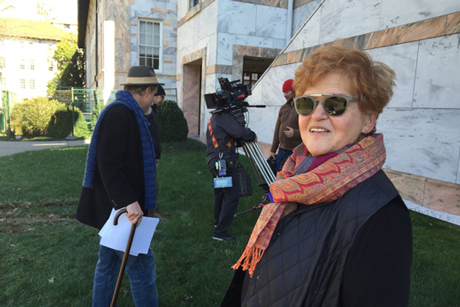 Emory professor Deborah Lipstadt's internationally publicized legal battle against a Holocaust denier is the subject of the new feature film "Denial," which brought a film crew to campus last week.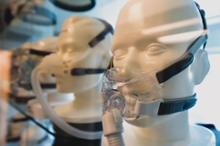 Sleep apnea is on the rise as are new ways to diagnose and treat it, including tongue stimulation and at-home sleep testing. The Emory Sleep Center offers the traditional CPAP, as well as other ways to get more zzz's.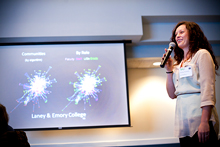 A new, web-based map will help members of the Emory community connect with the University's sustainability network of over 700 staff, faculty and undergraduate and graduate students.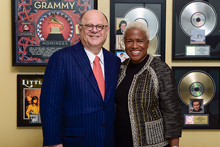 On World Cancer Day, entertainment lawyer Joel Katz visited Winship Cancer Institute for the opening of the Joel A. Katz Music is Medicine Collection. A related fund will help support cancer research.
Campus News »
Emory in the News »
The Economist, Feb. 11
The Atlantic, Feb. 11
Washington Post, Feb. 8
ABC News, Feb. 4