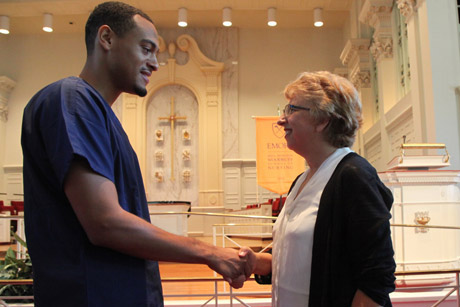 Two years after being treated at Emory University Hospital for Ebola virus disease, Nancy Writebol returns to Emory to reflect on what she experienced and offer inspiration to future nurses.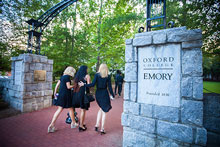 The Oxford College community gathered Sunday to remember Abinta Kabir and Faraaz Hossain, who were killed in July in Bangladesh. "Let us cross borders with the courage they showed in their lives," President-elect Claire Sterk urged.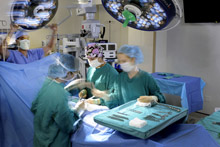 Leaders from Emory Healthcare today announced the Atlanta health system has partnered with Stratus Healthcare, the largest alliance of healthcare providers in the southeastern United States, to improve the delivery and quality of healthcare in Georgia through jointly developed and mutually beneficial initiatives.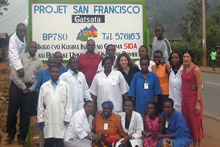 30-year research initiative results in adoption of standard public health practice of CVCT (couples voluntary HIV counseling and testing). Report from Rwanda Zambia HIV Research Group.
Campus News »
Emory in the News »
New York Times, Aug. 28
CNN.com, Aug. 25
National Review, Aug. 25
BBC Radio, Aug. 19