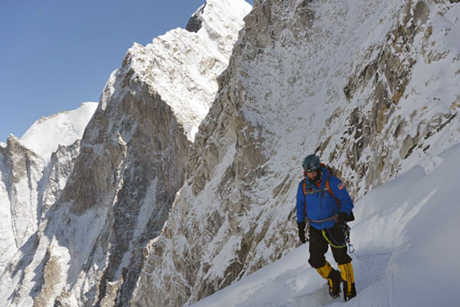 May 22
Nicholas Gibson, an Emory physician assistant student, combined his passion for mountaineering and medicine to serve as the medic for an all-military team climbing Mt. Everest in order to raise money for wounded soldiers and awareness of veteran's health issues.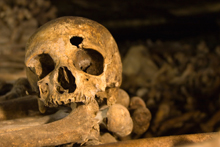 May 21
At a recent annual meeting of the American Association of Physical Anthropologists, students and colleagues celebrated Emory professor George Armelagos' ongoing career of 50 years.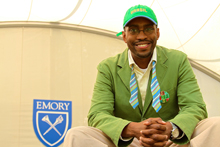 May 20
Despite their hopes and aspirations for the future, too many African American young men are still being rendered mute and invisible by society, says Emory University's Gregory Ellison.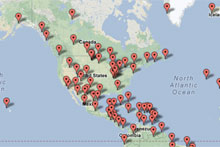 May 20
Emory's first steps into online learning, known as MOOCs, reap unexpected and far-reaching benefits.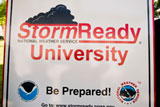 Tornados to tsunamis: Earning an elite "StormReady" designation from the National Weather Service recognizes Emory's robust response plan for severe weather.
May 16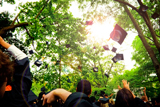 The day's ceremonies unfolded on a cool spring morning, with some 4,149 graduates streaming onto the Emory Quadrangle for the annual conferral of degrees - a joyful procession infused with colorful academic regalia and time-honored traditions.
May 13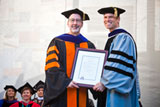 See a list of the faculty awards presented at school diploma ceremonies, including the Emory Williams Award for Distinguished Teaching.
May 13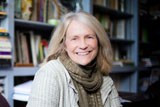 Karen Stolley, chair of the Department of Spanish and Portuguese, is the 2013 honoree for the George P. Cuttino Award for Excellence in Mentoring.
May 10
Emory in the News »
Washington Post, May 21
Huffington Post, May 20
MSNBC, May 20
Wall Street Journal, May 19