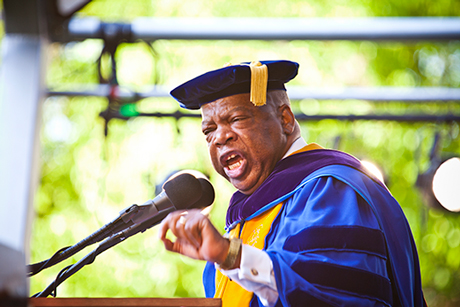 Emory Law received a $1.5 million donation to help establish a John Lewis Chair in Civil Rights and Social Justice. The anonymous gift funds a professorship. The school will raise $500,000 to fund the chair fully.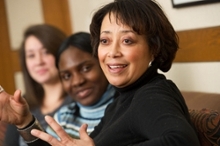 Twelve Emory nursing students from under-represented groups are being groomed as potential public health nurse leaders, with the hope that they will eventually return to their communities and educate people about health issues, improve community health and safety, and increase access to care.
The Emory Autism Center is making use of the Emory University campus for an initiative to help adults with autism spectrum disorder learn and practice important life skills.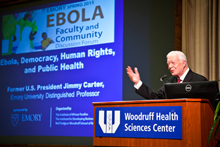 Education and earning the public's trust are keys to preventing future epidemics, President Jimmy Carter, founder of The Carter Center, told Emory's Ebola forum.
Campus News »
Emory in the News »
Washington Post, April 18
WABE-FM Atlanta, April 17
Los Angeles Times, April 17
WABE-FM Atlanta, April 16