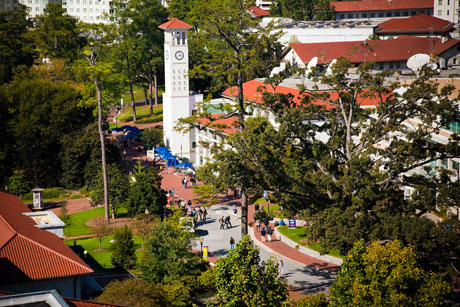 In a new ranking of top colleges and universities in the U.S. by The Wall Street Journal and Times Higher Education, Emory University ranked 17th out of 500 national public and private universities.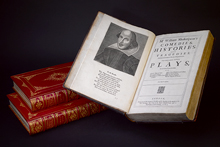 With a little more than a month to go before the First Folio arrives at Emory, the campus-wide celebration of the world's most famous playwright kicks into high gear with exhibits, plays, films and more.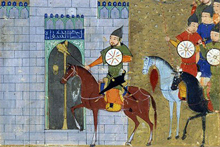 The reproductive success of men in non-industrialized societies is closely tied to their social status, finds a new meta-analysis co-authored by Emory anthropologist Adrian Jaeggi.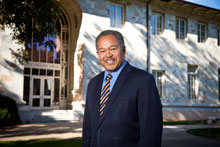 Emory President Claire E. Sterk has appointed Robert M. Franklin as senior adviser to the president. Franklin, the inaugural James T. and Berta R. Laney Chair in Moral Leadership, brings a broad portfolio of academic leadership and faculty experience to his newest Emory role.
Campus News »
Emory in the News »
New York Times, Sept. 27
The New Yorker, Sept. 26
New York Times, Sept. 26
Associated Press, Sept. 23