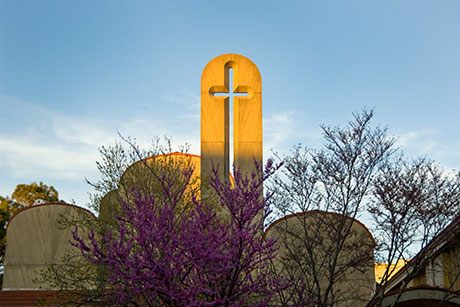 Emory's Candler School of Theology officially marks its 100th birthday during a two-day centennial celebration Oct. 23-24, part of a yearlong commemoration of Candler "in story and prophecy."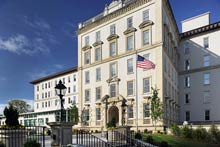 Emory Healthcare has released a statement updating the status of Amber Vinson, who is being treated in Emory University Hospital's Serious Communicable Disease Unit.
With humor and youthful enthusiasm, Emory's new "Kid Dean" video project offers a playful take on a serious goal - promoting Campus Life's vision and mission.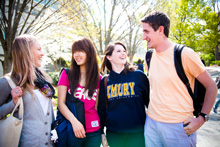 Family Weekend brings parents and other family members to campus for a full schedule of educational, social and cultural events, including a reception with Emory President James Wagner.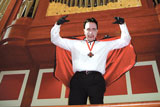 Halloween events at Emory's Atlanta and Oxford campuses range from an organ concert with Count Dracula to "Zombies and 'Zombethics'," the annual "scholarly discussion about the (un)dead."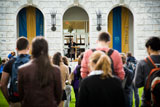 Wednesday's 'Teach-In Against Hate' drew hundreds to the Emory Quadrangle to respond to anti-Semitic graffiti targeting Alpha Epsilon Pi, a historically Jewish fraternity.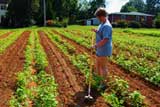 Despite being in operation less than a year, the Oxford Organic Farm is already making a significant impact on Oxford College. More than 150 students work on the farm in some capacity.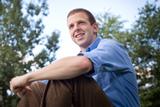 Three years ago, junior Aaron Karas signed up for a bone marrow registry. Last month, he got the chance to help save the life of a man he may never meet.
Emory in the News »
WABE-FM, Oct. 21
PBS Newshour, Oct. 21
Washington Post, Oct. 21
Atlanta Business Chronicle, Oct. 21