When Emory doctors told Paula Moreland how they were proposing to treat her seizures, her eyes grew wide. Implant an electrical stimulation device deep within her brain? But by calming the storms of signals, her epilepsy could be brought under control, something other treatments had failed to do.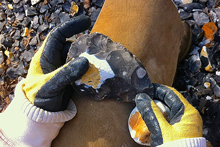 The ability to make a Lower Paleolithic hand axe depends on complex cognitive control by the prefrontal cortex, including the "central executive" function of working memory, a new study finds.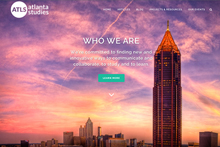 The new Atlanta Studies Network website was one of several Emory projects on display at "Teaching and the Digital Humanities," hosted at Emory by the American Academy of Arts and Sciences.
Some of the best minds in theological education gathered for an academic conference at Candler School of Theology to consider pressing issues facing theology in the coming century.
Campus News »
Emory in the News »
Los Angeles Times, April 17
WABE-FM Atlanta, April 16
Georgia Public Broadcasting, April 15
New York Times, April 13