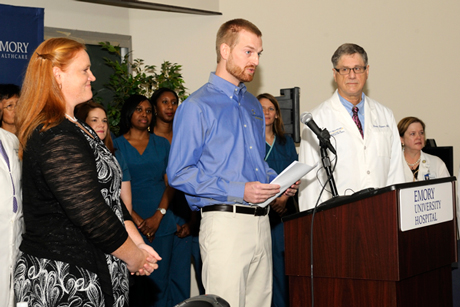 Two Americans infected with the Ebola virus while providing humanitarian aid in West Africa have been discharged from Emory University Hospital.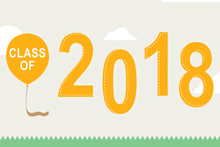 Emory's diverse Class of 2018 arrives with stellar test scores and grades, plus resumes brimming with community services, creative endeavors and athletic achievements.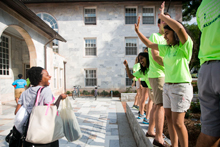 From summer emails to Creating Emory and Weeks of Welcome, new orientation efforts help new students become part of the campus community.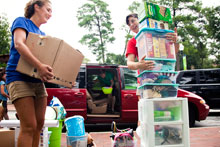 After 30 years of orientation talks to help ease the separation process for new Emory students and their parents, Marshall Duke's popular lecture series will come to an end.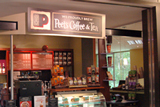 San Francisco-based Peet's Coffee & Tea opened Aug. 18 in the former Jazzman's space on the first floor of Emory University's Robert W. Woodruff Library.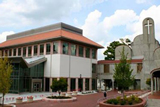 Pitts is among the premier theology libraries in North America. The library's new home includes high-density shelving, special collections, a lecture hall, areas for group study and adjacent exhibit space.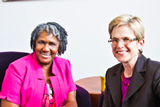 Trust, mutual respect and the ability to laugh together have helped Sonia Delbridge and Kristin West appreciate the chance to work side-by-side at Emory for 25 years.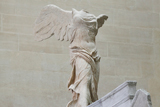 One of the world's most famous works of art is now restored and back on view, thanks to an international team including Emory's Bonna Wescoat.
Emory in the News »
WXIA-TV, Aug. 19
BBC News, Aug. 18
NPR, Aug. 18
Associated Press, Aug. 17