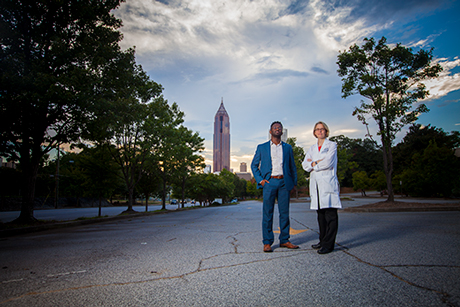 A vaccine and better long-term treatment for HIV seem closer than ever before -- but rates among gay men in the South remain troubling.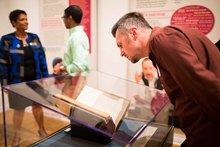 As Shakespeare's First Folio nears the end of its visit to Emory, two events on Dec. 5 will celebrate the Bard's legacy, including an evening with poets Natasha Trethewey, Kevin Young and Jericho Brown.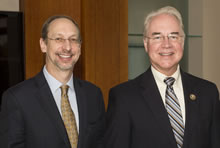 Rep. Tom Price (R-GA), an orthopedic surgeon trained at Emory, was named by the President-elect as his pick for Health and Human Services secretary. Price could have a key role in reshaping health care.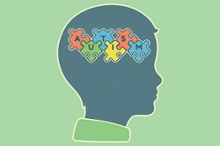 A new study conducted by researchers at Marcus Autism Center, Children's Healthcare of Atlanta, and Emory University School of Medicine helps put to rest a longstanding controversy and question about children with Autism Spectrum Disorder.
Campus News »
Emory in the News »
CNBC, Nov. 27
NPR, Nov. 27
Science, Nov. 24
Associated Press, Nov. 17