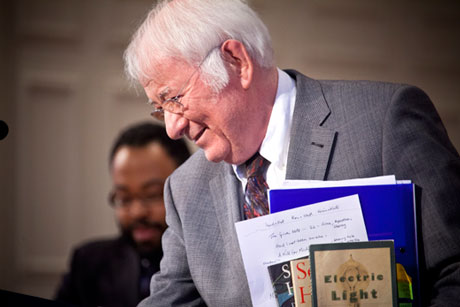 The Vega String Quartet will join poets including Natasha Trethewey, Kevin Young, Tracy K. Smith and more Oct. 2 for an evening of poetry and song celebrating the late Irish poet's legacy.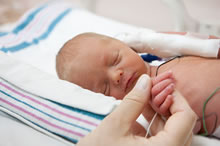 Premature infants, especially those born with very low-birth-weight, are particularly vulnerable to cytomegalovirus infection because of their immature immune systems.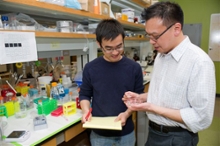 Platelets, the tiny cell fragments whose job it is to stop bleeding, can "feel" the physical environment around them and respond in a graduated way.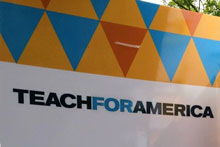 Emory University once again ranks among the top 20 medium-sized colleges and universities contributing alumni to Teach For America's teaching corps. Emory has earned a spot in the top 20 for each of the seven years that the list has been released.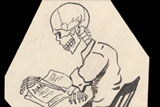 Nicholas Petkas, a 1949 Emory College graduate, recalls sketching the campus mascot now featured in "Vintage Dooley" spirit items.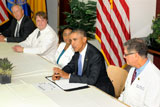 Speaking at the CDC, President Obama announced new initiatives to combat Ebola in Africa and praised Emory's "extraordinary efforts" to care for Americans who contracted the virus while giving aid there.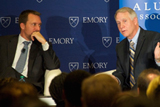 Emory University President James Wagner examined the university's role and responsibilities in a public conversation with Emory Alumni Board president Doug Shipman, CEO of Atlanta's new Center for Civil and Human Rights.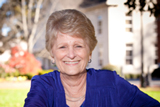 After 35 years, Jennie Taylor retires from her role as dean of enrollment services for Oxford College, leaving behind a record of success in shaping and growing admissions.
Emory in the News »
The Root, Sep. 23
Associated Press, Sep. 19
Atlanta Journal-Constitution, Sep. 19
New York Times, Sep. 18