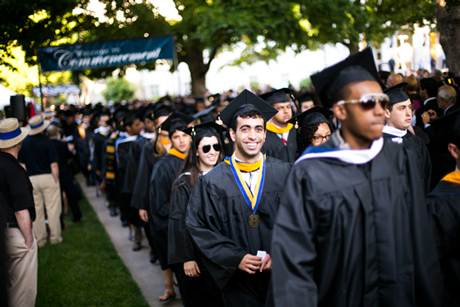 May 13
The day's ceremonies unfolded on a cool spring morning, with some 4,149 graduates streaming onto the Emory Quadrangle for the annual conferral of degrees - a joyful procession infused with colorful academic regalia and time-honored traditions.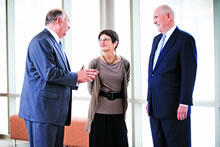 May 17
Rollins School of Public Health received a gift of $2 million from the O. Wayne Rollins Foundation and the Rollins family to fund the Wilton Looney Chair of Cardiovascular Research.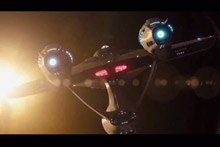 May 16
The latest video of the Emory Looks at Hollywood series explores the ethics of space exploration in context of the movie, "Star Trek Into Darkness."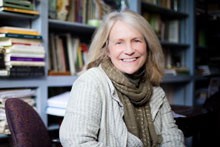 May 10
Karen Stolley, chair of the Department of Spanish and Portuguese, is the 2013 honoree for the George P. Cuttino Award for Excellence in Mentoring.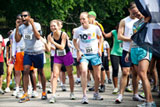 This year's staff has some new features as well as the annual favorites.
May 14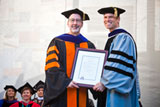 See a list of the faculty awards presented at school diploma ceremonies, including the Emory Williams Award for Distinguished Teaching.
May 13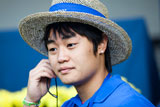 It takes an army-sized team to put on Commencement, including hundreds of dedicated volunteers. The major players describe their roles.
May 10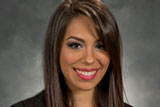 A non-traditional student finds a new and exciting path to her longtime goal of attending law school.
May 10
Emory in the News »
Huffington Post, May 16
ABC's Good Morning America, May 16
WABE-FM, May 16
Washington Post, May 14