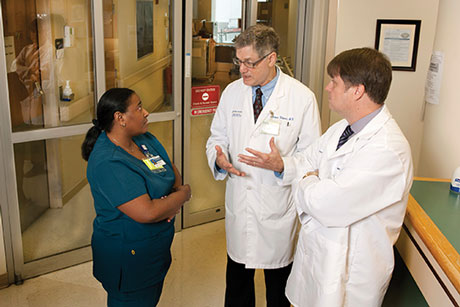 In an op-ed in the Washington Post on Oct. 20, titled "Beating Ebola through a national plan," Emory Healthcare President and CEO John Fox responded to public discussion about national efforts to control the spread of Ebola in the United States.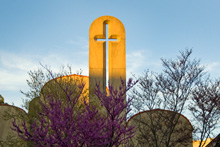 Emory's Candler School of Theology officially marks its 100th birthday during a two-day centennial celebration Oct. 23-24, part of a yearlong commemoration of Candler "in story and prophecy."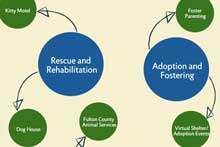 As a class assignment, Donna Troka and her students learned how to use infographics to convey the message and mission of community partner Lifeline Animal Project.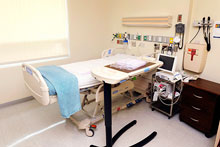 Emory Healthcare has launched an external website that will serve as a resource for health care organizations regarding best practices for safe and effective screening, diagnosis and treatment for patients with Ebola virus disease.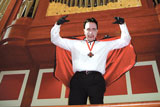 Halloween events at Emory's Atlanta and Oxford campuses range from an organ concert with Count Dracula to "Zombies and 'Zombethics'," the annual "scholarly discussion about the (un)dead."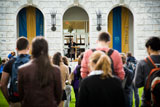 Wednesday's 'Teach-In Against Hate' drew hundreds to the Emory Quadrangle to respond to anti-Semitic graffiti targeting Alpha Epsilon Pi, a historically Jewish fraternity.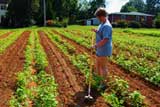 Despite being in operation less than a year, the Oxford Organic Farm is already making a significant impact on Oxford College. More than 150 students work on the farm in some capacity.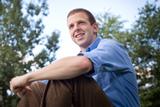 Three years ago, junior Aaron Karas signed up for a bone marrow registry. Last month, he got the chance to help save the life of a man he may never meet.
Emory in the News »
Atlanta Business Chronicle, Oct. 21
New York Times, Oct. 21
Associated Press, Oct. 20
Washington Post, Oct. 20